A gay barrister arrested for possessing "extreme pornography" after he was sent images of fisting has been acquitted in a landmark trial.
The case at Kingston Crown Court set a precedent over whether images of sexual fetishes, like fisting and inserting objects into the urethra, can be considered "extreme".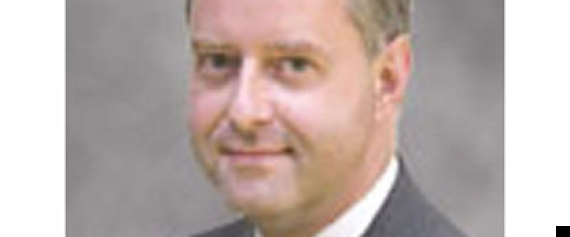 Simon Walsh was fired after being investigated for images of porn on his laptop
Barrister Simon Walsh, a member of the City of London corporation, was fired by Mayor of London Boris Johnson from his role as an appointee with London Fire Authority, after charges under the Criminal Justice and Immigration Act 2008 were brought against him.
Walsh pleaded not guilty to five counts of possession of extreme pornographic images and one count of possessing an indecent photograph, in relation to material sent to his personal email account.
In court, he described himself as an "extremely happy gay man" who had used the Hotmail account exclusively for his sex life.
He admitted taking three of the images, of urethral sounds being inserted into a man's penis, at a New Year's Eve party, but could not recall if he had even opened the emails containing the other two pieces. Simon Walsh said he had an email account he used solely for his adventurous sex life
Thomas Wilkins, prosecuting, asked the jury at Kingston Crown Court to consider "why a prominent Magistrate would jeopardise his position over activities such as fisting and sounding?
"Walsh would not concede they were pornographic. He said they were souvenirs. It's a plain as a pikestaff that these images are pornographic."
But Walsh said he did not "give up the right to a private life when he ran for public office."
Judge Nicholas Price QC said the jury had to decide if "these images are of acts likely to cause serious damage."
Experts called by the prosecution said that there were some risks involved in fisting, including "incontinence, hole in bowel, if untreated potential of death from peritonitis."
Walsh's defence barrister said the acts depicted were "consensual", adding: "In the fisting pic the receiver is holding a bottle of poppers.
"Clearly he is consenting. With the fisting pics they are sent with a message about 'a sleaze night' I say consent can be assumed. You heard there is a risk of death, but it is so low as not to pass the "likely to" test."
Defence solicitor Myles Jackman of Hodge Jones & Allen, who blogs as Obscenity Lawyer, was given special permission to tweet, with the hashtag #porntrial, throughout proceedings, the first time such permission has been granted in a British court.
The case has attracted the attention of scientist Ben Goldacre and David Allen Green, the solicitor for the Twitter Joke Trial - both freedom of speech campaigners.
According to Section 63 of the Criminal Justice and Immigration Act 2008, images are "extreme" if they are "grossly offensive, disgusting or otherwise of an obscene character".
It says: "An image falls within this subsection if it portrays, in an explicit and realistic way... an act which results, or is likely to result, in serious injury to a person's anus, breasts or genitals."