How many times have you craved your own bed? Whether he's snoring, the room's far too hot or the sleep fairies simply won't come, sometimes we'd all kill to kick our partner out of bed just to enjoy the bliss of sleeping solitude.
Well, a recent entrant to the NWW design may have the solution.
The Lect-Utopia is a conceptual bed that can be split apart, put back together again, and reconfigured countless other wyas to accommodate even the most antagonistic couples, according to Fastcodesign.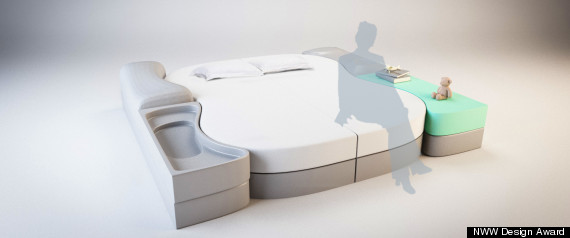 As just one of the nominees for the Austrian furniture company Neue Wiener Werkstätte's first-ever design awards, it's up against stiff interiors competition from innovative chairs, tables and lights.
Design lovers can vote for their favourite submissions or just wait for the winner to be announced September 28, during Vienna Design Week.
Neue Wiener Werkstätte are looking for "innovative designs in the area of interior design... at a high level, irrespective of commercial purposes".
Do you think its search for new trends, has hit on a winner?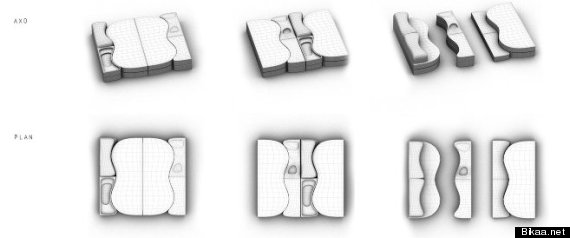 According to the designer's website the Lect-Utopia is reconfigurable bed for dreaming, reading, loving, eating, procrastinating, watching movies, chilling, thinking and sometimes also sleeping.
"In our fast moving lives the bed has become the last place to rest and it usually is the biggest and heaviest piece of furniture in our apartments. Instead of looking at the bed as a default blank canvas, this proposal suggests a bed-scape for a multitude of uses.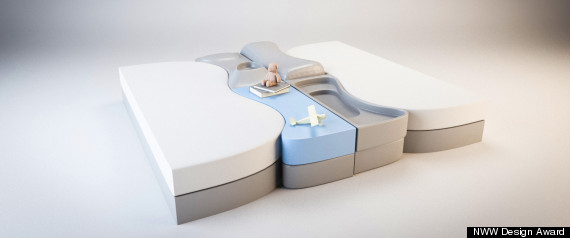 "Two mattresses can be combined in different ways with eight different modules. The modules form giant pillows, breakfast tables, bed stands, storage units or they can become individual seating elements when detached from the mattress. Those elements can be freely chosen by the user from a catalog, creating a fully customized unit."
The website states that the label Lectutopia come 'lectus' meaning bed and 'topia' meaning landscape.
See more images of Lect-utopia bed, plus other design nominees.