David Cameron and David Beckham enjoyed an afternoon in the London sun on Friday, with politician and footballer spotted sitting together at the BMX track.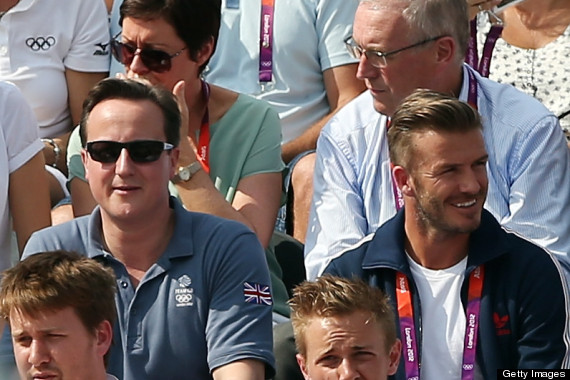 Cameron and Beckham sat together in the stands for the final
London 2012 is only the second time that BMX racing has been included as an Olympic sport, with riders competing against each other over a hill-laden track, while dance music blares in the background. Falls, accidents and the need for a stretcher are commonplace.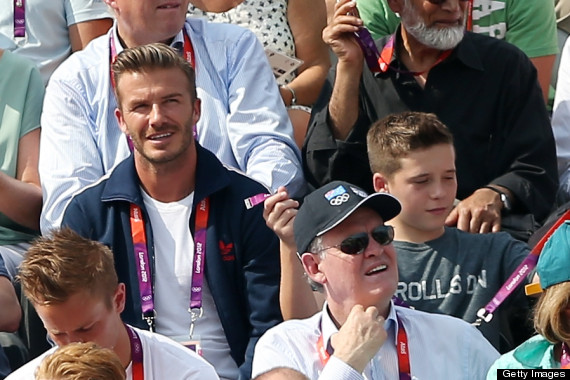 Temperatures in London topped 26 degrees during the final
It's not the usual hangout for the leader of the country… (or even David Cameron), but so popular have "the bikes" proved that the final BMX final was arguably the hot ticket for the second week of the Games.
Not that Cam or Becks likely struggled to gain entrance, with both appearing at a range of events over the past fortnight in support of Team GB.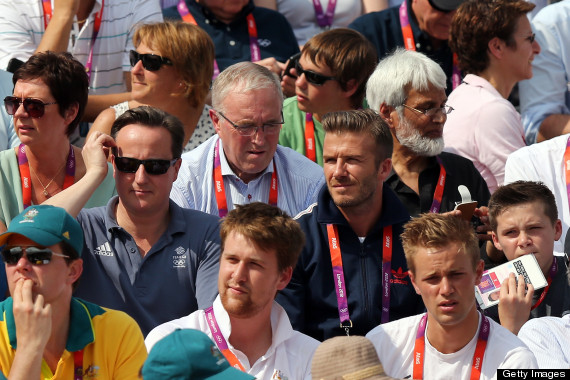 The BMX final was the 'hot ticket' for the second week of the Games
In the women's final, Mariana Pajon of Colombia triumphed with Sarah Walker of New Zealand taking silver and Laura Smulders of the Netherlands taking bronze.
In the men's event, Maris Strombergs from Latvia took gold with Sam Willoughby of Australia taking silver and Carlos Oquendo of Colombia finishing with bronze.
Correction: An earlier version of this article said that BMX racing debuted at London 2012. It was first introduced as an Olympic sport in Beijing 2008.