UPDATE

Tia Sharp's Grandmother Christine Arrested On Suspicion Of Murder
Police hunting for missing 12-year-old Tia Sharp have found a body at her grandmother's house, Scotland Yard said on Friday.
Scotland Yard said a murder inquiry had been launched after the discovery "following a search of the property this afternoon".
Police also said they were searching for Tia's grandmother's partner Stuart Hazell and warned the public not to approach him.
A spokesman said: "We are seeking to find Stuart Hazell to be interviewed in connection with this case.
"He should not be approached and if seen people should call 999 immediately.
"There have been no arrests in connection with this investigation at this time. The family of Tia Sharp has been informed of the discovery."
The house was cordoned off by police on Friday after bins and garages on the New Addington estate where she lived were searched.
Scroll down for more pictures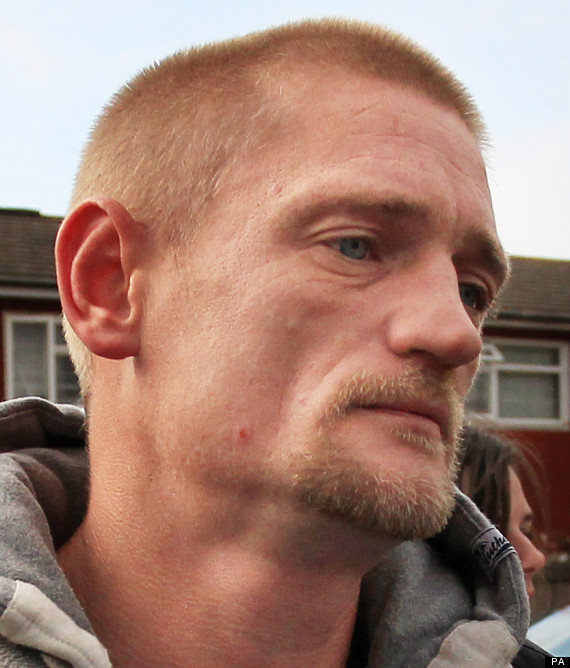 Police are searching for Stuart Hazell and have warned the public not to approach him
Hazell, who was interviewed by police as a witness on Wednesday but then released, claimed Tia had set off for the Whitgift Centre in Croydon last Friday to buy flip-flops having spent Thursday night alone with him while her grandmother was at work.
He later claimed another witness saw Tia leaving the house shortly after midday although police said that sighting had not been confirmed.
In an interview with ITV News on Thursday, Hazell, who was previously in a relationship with the teenager's mother, issued a plea to Tia to come home.
Mrs Sharp, who left her home with police shortly before today's search began, told reporters this morning her boyfriend was out helping in the search.
Tia lived with her mother and her mother's partner David Sharp in Mitcham, south London. She is thought to have spent two nights a week at her grandmother's house.
SEE ALSO: The Disappearance Of Tia Sharp In Pictures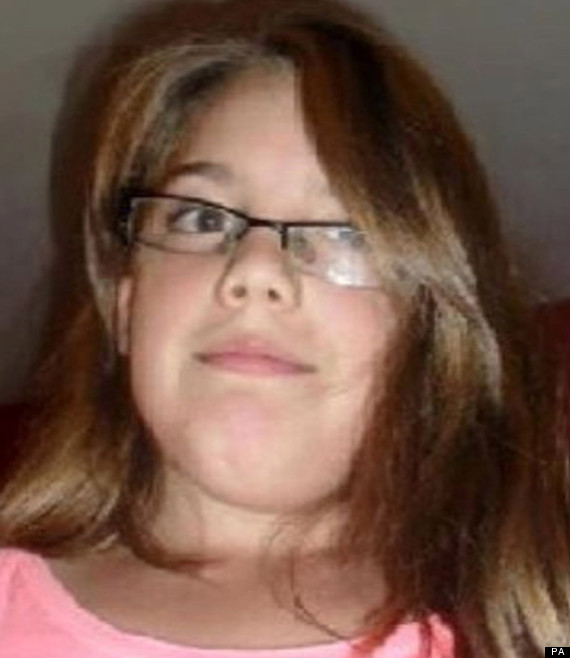 Tia has been missing from her grandmother's New Addington home for a week
Steve Carter, her biological father is living in Northampton.
Family members and friends had lit candles around the area, put up hundreds of posters and wore t-shirts with the schoolgirl's face on the front, as part of their quest to find her safe and well.
Local residents, who had congregated near the scene during the day, grew in number as news broke of the body's discovery. They expressed their horror at the news.
Alston Millington, 32, said: "Personally, I was hoping she had a bit of trouble at home and had run off, rebelling against the family maybe. I was hoping she would be found somewhere with somebody.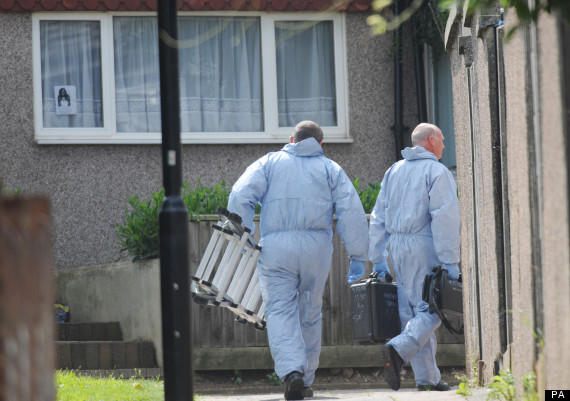 Forensics officers at the home of Christine Sharp on Friday
"It is very hard to get out of Addington without being seen in either a car, tram or bus.
"It is such sad news. I live just around the corner and can't believe it. I think it's disgusting. Everybody around here knew she wasn't far from the house. It makes me sick."
Comments have been turned off due to legal restrictions. Full details here