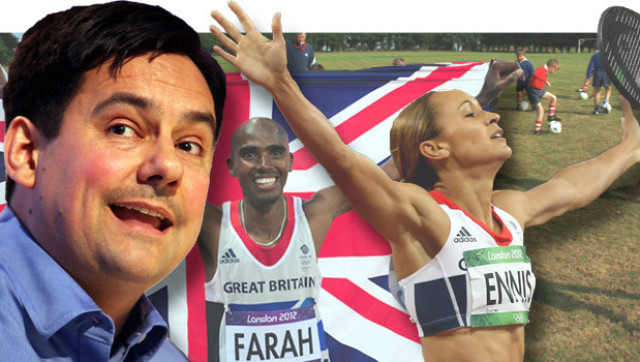 Rex/PA/Getty
Competitive sports would be compulsory in all state-funded schools in England under Labour, shadow education secretary Stephen Twigg has announced.
In an effort to build on the sporting success achieved by Team GB at the London Olympics, David Cameron has said competitive team sports should be included in the national curriculum for primary-age children.
But Labour said this will not apply to more than 113,000 primary age children in free schools or academies and pledged to close this loophole if the party took office, the Press Association reported.
The party would consider amending the funding agreements for academies and free schools to ensure that all primary and secondary pupils take part in a minimum of two hours of competitive sport per week.
Mr Twigg said: "The government's plan to change the national curriculum won't apply in academies and free schools - so many children could miss out.
"Sport isn't just for some schools, but for all schools. Labour wants to ensure that all pupils get access to high quality sports provision so they can do competitive sports and physical activity."
School sport has been thrust into the spotlight by Great Britain's success at the London Olympics, amid concerns that the momentum could be lost unless youngsters are offered more opportunities.
The government scrapped Labour's weekly two hours of PE target, with Mr Cameron claiming the time was sometimes used for activities such as "Indian dance" rather than recognisable sports.
The most recent government survey of primary schools found more than 10,000 primary schools had fewer than half of their pupils competing against other schools three or more times a year and 1,950 had none at all.
A new draft PE curriculum, to be published in the autumn, will make it compulsory to take part in what Downing Street called "recognised and recognisable sports" such as football, hockey and netball.
It will also prescribe "team outdoor and adventurous activity".
Mr Cameron said last week: "I want to use the example of competitive sport at the Olympics to lead a revival of competitive sport in primary schools.
"We need to end the 'all must have prizes' culture and get children playing and enjoying competitive sports from a young age, linking them up with sports clubs so they can pursue their dreams."
SEE ALSO: