So we're all fairly over the Stella McCartney/Next costumery for London 2012's Team GB. But imagine if our Olympic Champions had donned furry masks, spangled lycra (not just the gymnasts) and the occasional dog when taking to the stadium?
We can but dream. Thankfully, however, it's a little closer to reality thanks to these incredible shots.
These photos are the work of Lourdes Grobet, a renowned photographer known for her extensive work capturing Mexican Lucha libre wrestlers - just like the ones pictured here.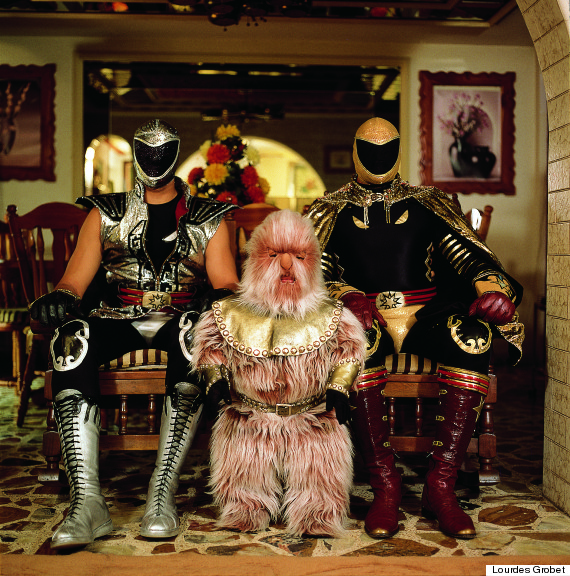 Three Lucha libre fighters in frankly wonderful outfits
The term Luche libre refers to 'freestyle' wrestling, but the athletes involved are as well known for their outfits as their skill in the ring.
These photos will be on show at the LondonMexfest festival - where we've been told to expect three days of live music, films and exhibitions to bring a bit of Mexican heat to Blighty. Which, judging by the weather forecast, will be much appreciated.
Check out the wrestling shots below.