Let there be no doubt - the Spice Girls' reunion performance was the best thing about last night's Olympics closing ceremony (along with Boris Johnson's dad dancing, of course). A huge dollop of Girl Power was dished up to the billions of people watching across the globe, as Emma, Geri, Mel B, Victoria and Mel C belted out a mash-up of Wannabe and Spice Up Your LIfe in their first performance since they were last together for their reunion tour in 2008.
And after they came down from the top of their specially customised London cabs, the girls were still on a high and showed the new kids on the pop block how to really party, celebrating until the sun came up.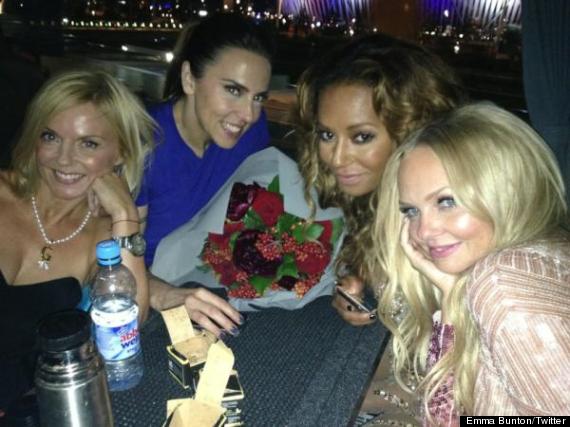 Except there wasn't quite the full Spice rack...
After posing for backstage photos, Posh did a runner, deciding to give the official after party a miss.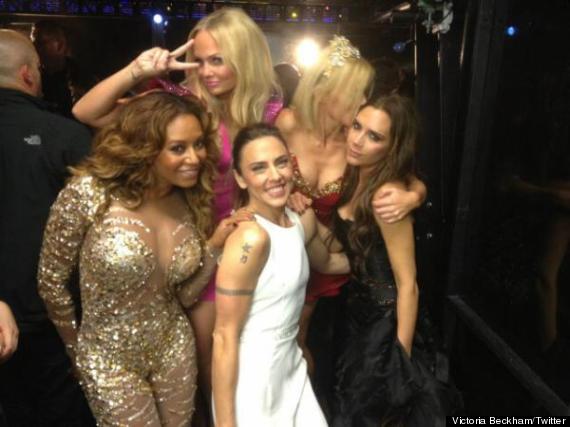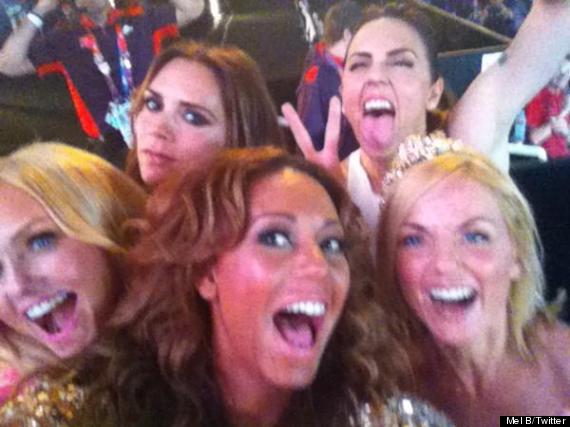 She tweeted: "I was a pop star for the night!! I love u @MelanieCmusic,@OfficialMelB, @GeriHalliwell, @EmmaBunton!! we did it!! X vb"
The night?! Errr, has she forgotten about the 90s?
But the remaining Spices wasted no time in lining up a replacement for their so-called pal, enlisting the help of Liam Gallagher, who had also performed at the ceremony.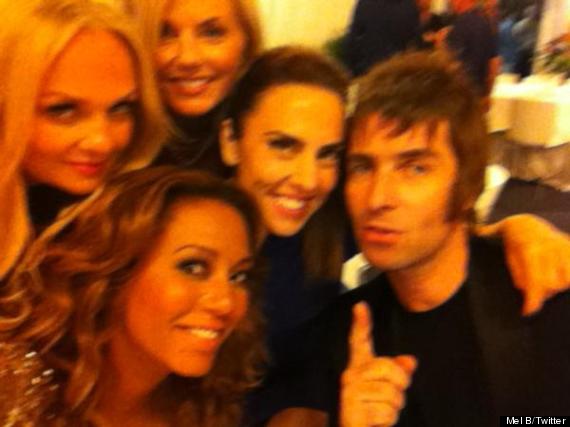 The other girls also took to Twitter to thank fans for their support.
"That was amazing!!!! Thank you all , we love you!!xx," Geri tweeted, while Mel C wrote: "What an honour to represent our country and perform for all of the incredible Olympians. We salute you one and all #coloursoftheworld x x."
The girls continued to party until sunrise with Mel C tweeting at 5.55am telling Mel B to get changed out of her stage outfit, which she was still sporting.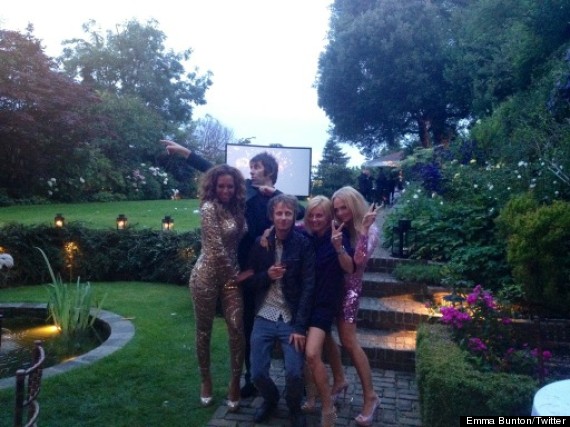 "ffs @OfficialMelB it's done, get changed lol! x x," she wrote.
Now, while they go off for a well deserved kip, we've got a whole Spice Girls back catalogue to get through.
*sings* "I'll tell you what I want, what I really, really want..."
> IN PICS: SPICE GIRLS AT THE OLYMPICS CLOSING CEREMONY
Spice Girls Perform At The Olympic Closing Ceremonies
Spice Girls Perform At The Olympic Closing Ceremonies