So many funny women on our TV screens these days, it's easy to take for granted that, only a generation or so ago, these same female humour merchants were struggling for airtime...
This week, the BFI celebrates those trailblazers that paved the way for today's crop that includes Tina Fey, Kristen Wiig, Amanda Hart, Sarah Solemani, Sarah Milligan, Ruth Jones.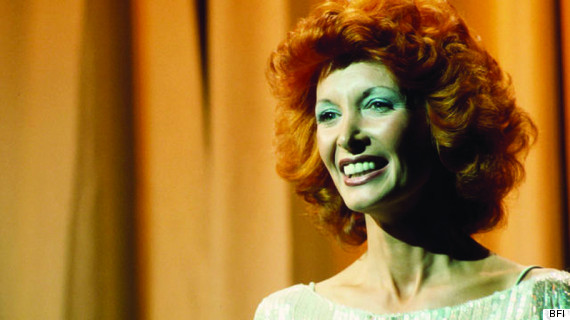 Marti Caine honed her craft in the traditional stomping ground of stand up
BFI's TV Consultant Dick Fiddy, a man who clearly loves his job, has helped divide the retrospective into four, reflecting the different paths women have taken to big and small screen performing and writing success. But why does he think women deserve a retrospective all to themselves?
"You look at all the women performing now, like Jessica Hynes from writing and appearing in Spaced, up front and central. Compare that with Hattie Jacques, who helped make Sykes what it was, but was only given an additional credit. They've come a long way."
The four sections are...
CABARET
"That's an underwritten story, because nothing exists from that period," reflects Fiddy, "but Joyce Grenfell was given her own show on the back of her strength in cabaret. Sheila Hancock's another one to come from this background."
Here's Joyce Grenfell in action, proving comedy isn't a new commodity...
MUSIC HALL
For example, Beryl Reid and Hilda Baker, enduring family favourites long after they left their musical roots behind them
FUNNY ACTING
"People just remember Diana Dors as Swindon's answer to Marilyn Monroe," says Fiddy. "But she had her own sketch show. She was far more than just a sexpot, she worked with people like Bob Hope...." Thus paving the way for other actresses like Cilla Black and Emma Thompson.
STAND UP
Perhaps the most traditional of all, the demanding circuit that sprung up the talents of Marti Caine, Victoria Wood, French and Saunders and Jo Brand.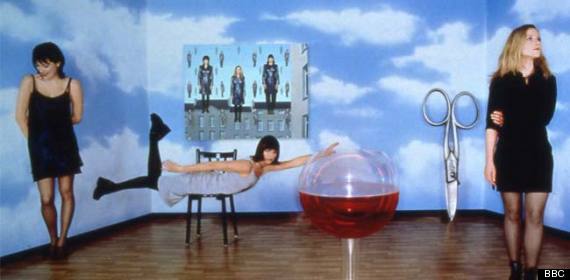 The BFI celebration includes a reunion of the gang behind Smack the Pony
"There's so much to celebrate," reflects Fiddy of the exhibition, which culminates in a reunion of the female stars behind Smack the Pony. "When you look back and enjoy things like Ab Fab, you realise women have become increasingly unafraid, to make themselves the butt of the joke, to be fools, to be grotesque. And perhaps counter-intuitively, this gives them such power.
"Look at Jo Brand, her stand up is brilliant, uncompromising, lugubrious in a way lots of people didn't initially understand.
"But all the women we're covering give me the giggles. They've just got funny bones."
The BFI's celebration of the Queens of TV Comedy is now on - Click here for information and tickets on screenings, live performances and the Smack the Pony reunion on 28 August.
And here, just in case you were left in any doubt that women can't be funny, is a clip of the very first episode of Acorn Antiques...