Jeremy Clarkson has lambasted Britain as "a nation of 62 million complete and utter b*****ds" after being mocked for announcing the death of his dog on Twitter.
Claiming with absolute certainty that he would have received sympathy in America, he diagnosed Britain as being infested with "inherent nastiness". Jeremy Clarkson has branded Britain 'a nation of 62 million complete and utter b*****ds'
Ranting that Brits "delight in the misfortune of others" he also applied his analogy to the road, claiming the English are hardwired to loathe and vilify anyone driving a "supercar".
He continued: "Outwardly, we hated communist Russia; inwardly, its what 95 per cent of the country wants.
"Bankers. Estate Agents. Politicians. Journalists. Anyone in a suit is basically evil and must, after they've been sacked, go to prison. Anyone in a donkey jacket? They're basically good and must have a plasma television immediately."
A spokesman for Immediate Media, which publishes Top Gear magazine, told Huffington Post UK: "It was a light-hearted column. His dog had just died and he was quite grumpy."
In May he was cleared of breaching the broadcasting code by watchdog Ofcom after comparing a Japanese car to people with growths on their faces.
The 52-year-old got into trouble after 41 people complained following the comments on Top Gear in February.
He was discussing a camper van and then slurred his speech in what appeared to be an impression of the Elephant Man, before co-presenter Richard Hammond called the vehicle an "elephant car".
The motoring show has seen more than its share of controversy. Earlier this year Indian diplomats complained about a special edition of the programme filmed in the country.
The 90-minute India special included a car fitted with a toilet in the boot which Clarkson said was "perfect for India because everyone who comes here gets the trots".
The BBC was forced to apologise to the Mexican ambassador last year after remarks made by Clarkson and co-hosts James May and Hammond.
The car programme, which is widely regarded to be a "family show" featured one guest using the word "b*****s", while the word "t*****" was sprayed across a car.
Another segment of the 8pm show had to have the f-word bleeped out seven times in five minutes and the word s*** was censored so poorly it was obvious what was being said.
Last month it was revealed Clarkson is the top earner at the BBC, making more than £3million, mostly from the commercial exploitation of Top Gear, rather than the licence fee.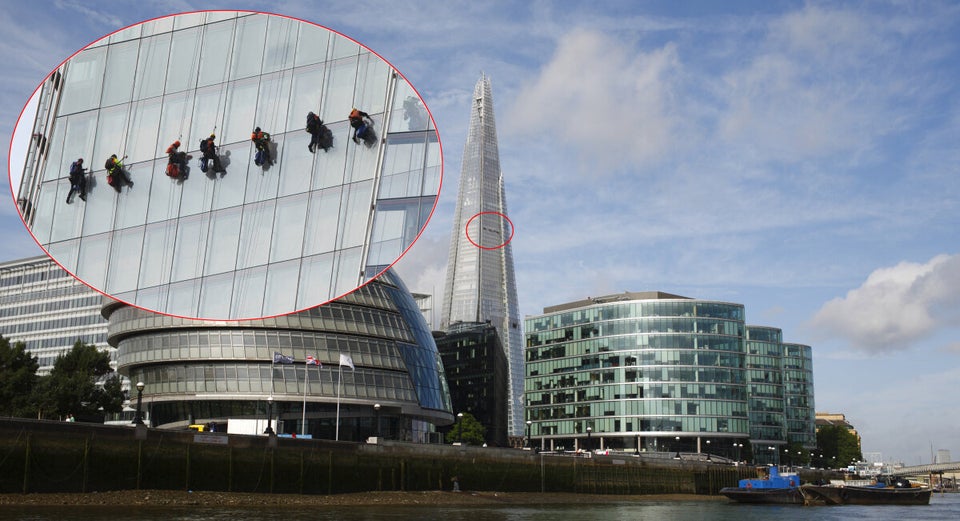 Pictures of the Day 16 August 2012