Lady Gaga has finally spoken out about the backlash she received after she wore what appeared to be real fur.
Earlier this week she was photographed in Bulgaria in a full length fur coat but instead of revealing if it was real or not (to animal rights organisation PETA as well as an awful lot of distressed little monsters), she cheekily name-checked the design house instead.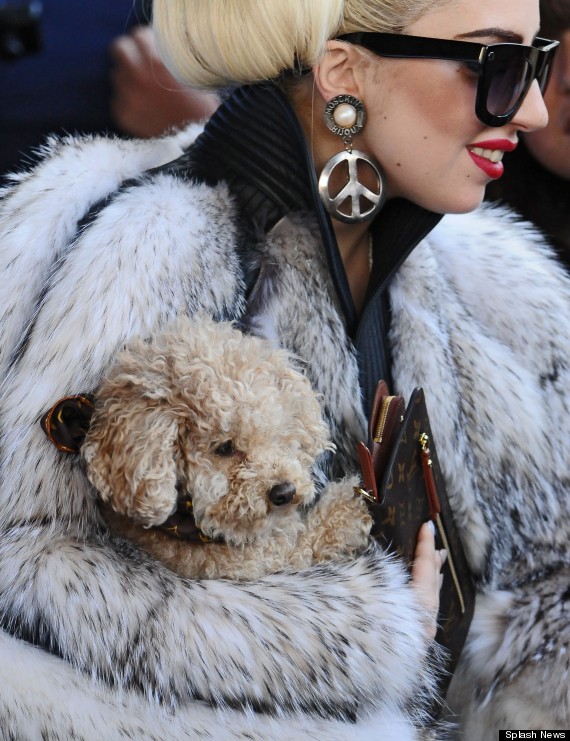 Lady Gaga wore this fur coat as she met fans in Bulgaria earlier this week
"For those press and such who are writing about whether or not my fur is actually real, please don't forget to credit the designer Hermes. Thank you," she wrote.
Now the singer has taken to her Little Monsters official fan site to respond to the criticism, branding her fans concern as 'fair and applaudable' but still failed to comment on whether she's even worn real fur.
"To the fans. I want you to know that I care deeply about your feelings and views, and I will always support your philosophies about life," she wrote
"I do not however support violent, abusive, and childish campaigns for any cause. Particularly one that I respect. Animal Rights.
"I am choosing not to comment on whether or not the furs I purchase are faux fur-pile or real because I would think it hypercritical [sic] not to acknowledge the python, ostrich, cow hide, leather, lamb, alligator, 'kermit' and not to mention meat, that I have already worn."
Okaaaaaaaaay.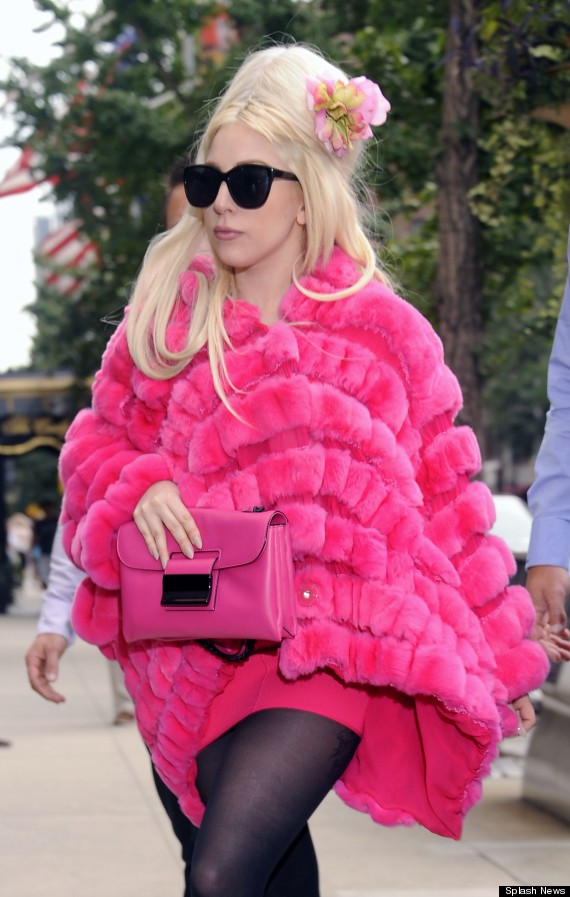 Gaga was also spotted in this pink furry number last month
"This should already put me in a category as one who appreciates and adores the beauty of animals in fashion, but am not a strict vegan. I have truly always stayed away from skinned fur, especially I have never been able to afford a nice one, but this does not mean my morals are rigid and that I won't bend at the sight of an absolute art piece of a coat.
"I have no chains about this. You see a carcass, I see a museum piece de resistance. But I am truly sorry to fans who are upset by this, it's a fair and applaudable feeling about the health and safety of animals. I respect your views, please respect mine."
Right , that's that cleared up then.