National Geographic Traveler has announced the winners of its annual photo contest and what a feast for the eyes they are.
The winning photograph is "Butterfly", an image of two women sitting in a yurt in the Kyrgyz lands of the Wakhan Corridoor in Afghanistan, shot by Cedric Houin.
The contrasts of their way of life are startling; while the women are draped in modest, traditional dress, and the tribe lives weeks away from any village on foot, a TV and a sound console jostle for space in the background.
As the caption to the image states: "Ancestral ways of living, with touches of modernity".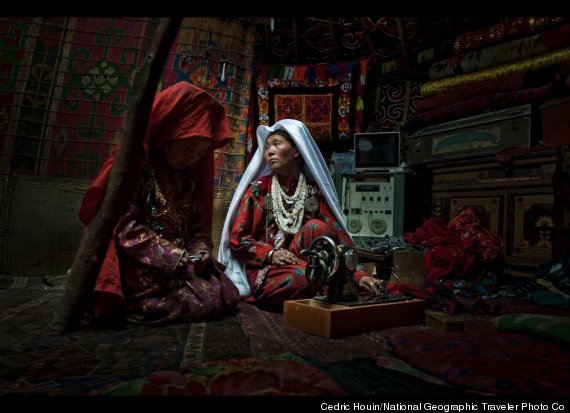 Cedric Houin's entry 'Butterfly', won first prize
Alexandra Avakian, a National Geographic contributing photographer and one of this year's judges, called the image"painterly".
She said: "The content of the photo is striking because the photographer captured both the nomads' traditional way of life and some of their modern accouterments - the viewer gets the visual satisfaction of something that goes against cliche."
Avakian also commented on the second winning photograph, Vo Anh Kiet's "My Balloon", which captures Vietnamese children playing.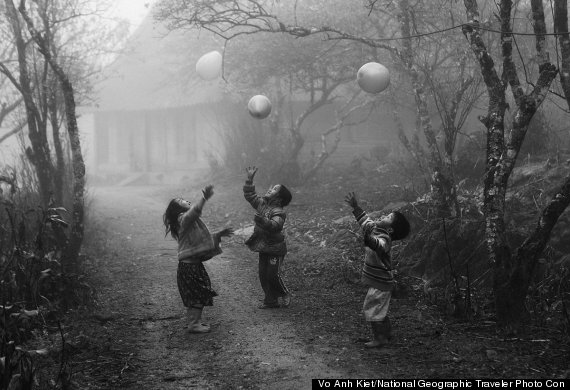 Second prize went to Vo Anh Kiet's 'My Balloon'
She said: "The fog and soft background make it feel like a memory."
Prizes included a National Geographic Galapagos Photography Expedition; a Santa Fe Workshop; a National Geographic Traveler Seminar and $200 gift certificates to B&H Photo.
Which photo do you like best? Vote for your favorite, or let us know in the comments.
Images and captions courtesy of each credited photographer, all part of the 2012 National Geographic Traveler Photo Contest.
National Geographic 2012 Photo Contest