Arachnophobes look away now.
The first new species of spider to be discovered in America for 140 years has been found lurking in caves in California and Oregan.
It's called Trogloraptor - or "cave robber" – and experts say that's it's a ferocious animal.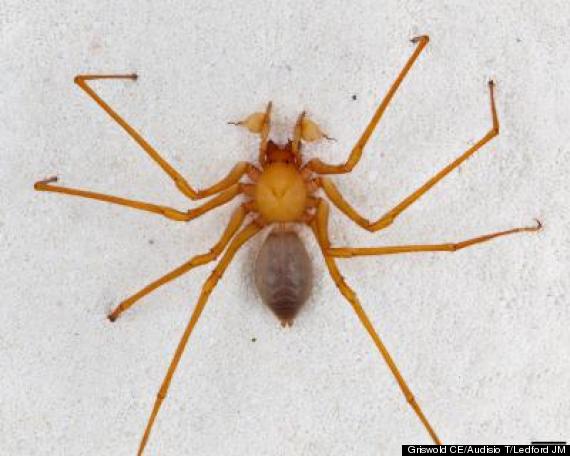 The cave robber spider was previously unknown to science
It measures about four centimetres wide when its legs are extended and it wields spectacular, elongate claws.
It is a spider so evolutionarily special that it represents not only a new genus and species, but also a new family - Trogloraptoridae.
The beast was discovered by a team of scientists from the Western Cave Conservancy and arachnologists from the California Academy of Sciences.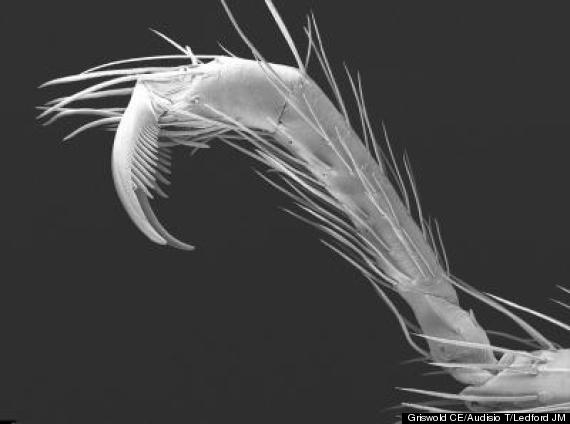 The impressive claws of the Trogloraptor spider
A statement released by the team said: "Their extraordinary, raptorial claws suggest that they are fierce, specialised predators, but their prey and attack behaviour remain unknown."
Meanwhile, Charles Griswold, Curator of Arachnology at the California Academy of Sciences, told the BBC's Today show that the discovery was a "historic moment".
The scientists expressed their wonderment that a spider species could remain hidden for so long and speculated that the population could be fairly widespread over the forests and caves of western North America.
The study of the spider appeared in the open access journal Zookeys.