We don't think we'll be the only ones nursing sore heads and rubbing bleary eyes today after this weekend's V Festival - most of celebville will be too after the stars came out in force to party at the Virgin Media Louder Lounge.
We caught up with the likes of One Direction, Tulisa, Caroline Flack and Gemma Collins in the special VIP area backstage at the two day event in Chelmsford, Essex.
And we all know that a free bar + celebs = goss. Here's our round-up...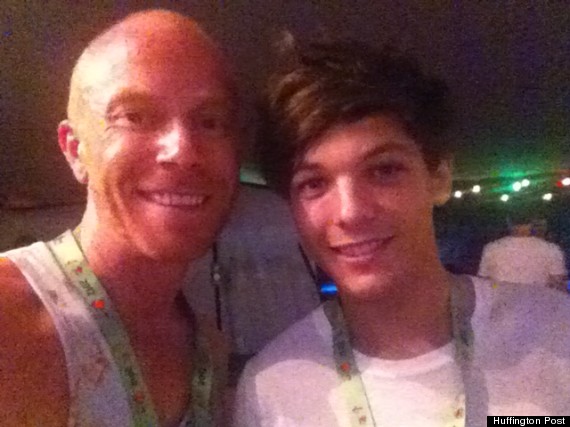 HuffPost Celeb's Matt with Louis
It might have been a VIP area but One Direction's Louis, Liam and Niall were still surrounded by some scary looking security men. Not that they were going to get in the way of a photo opp. Thank you Louis!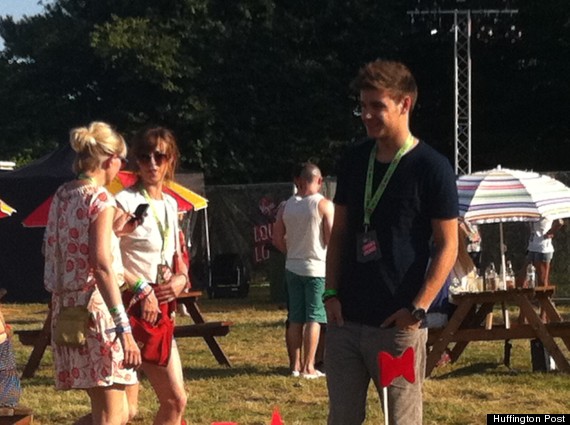 One Direction's Liam strikes a pose
Niall was later seen trying to impress the ladies by doing topless press ups in the bar area. Mission accomplished.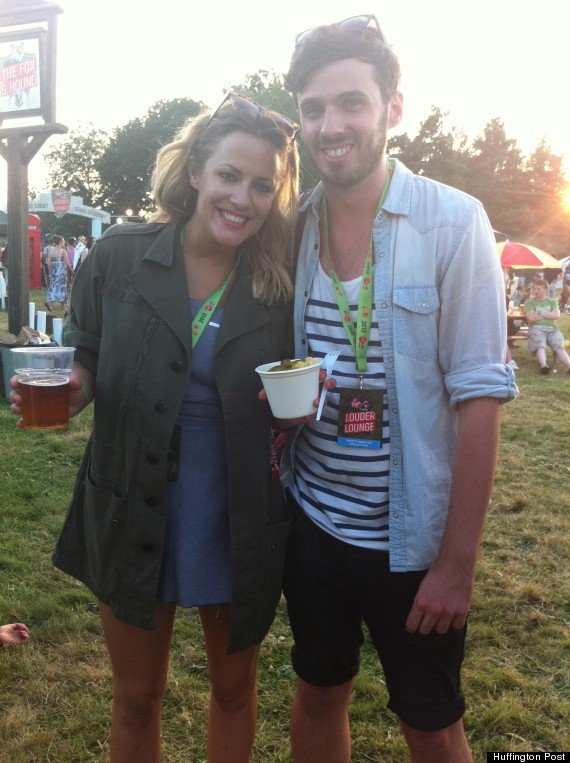 HuffPost Celeb's Ash with Caroline Flack
The 1D lads helped cheer up Caroline Flack after she came under attack in a One Direction fan mag last week. There was no sign of her ex, Harry Styles though.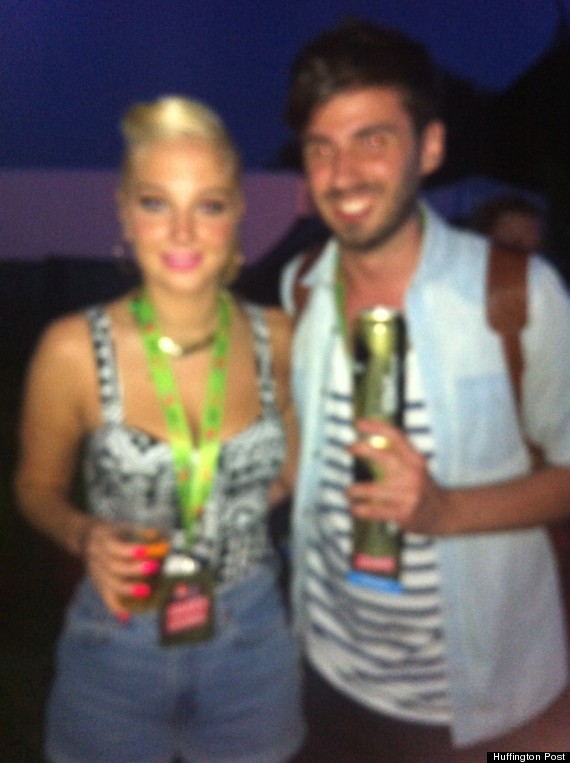 This is how Ash's eyes felt by the time he met Tulisa.
Tulisa was really letting her hair down after performing on the main stage. She told us she'd spent "the whole weekend drunk". Well, it was a free bar, Tul.
The original Sugababes - Siobhan, Mutya and Keisha - avoided current 'babe Heidi Range by partying at opposite ends of the Louder Lounge. We spotted Heidi chilling out with Emma Bunton and Leigh Francis as Keisha and Mutya got down to Azealia Banks in the dance area.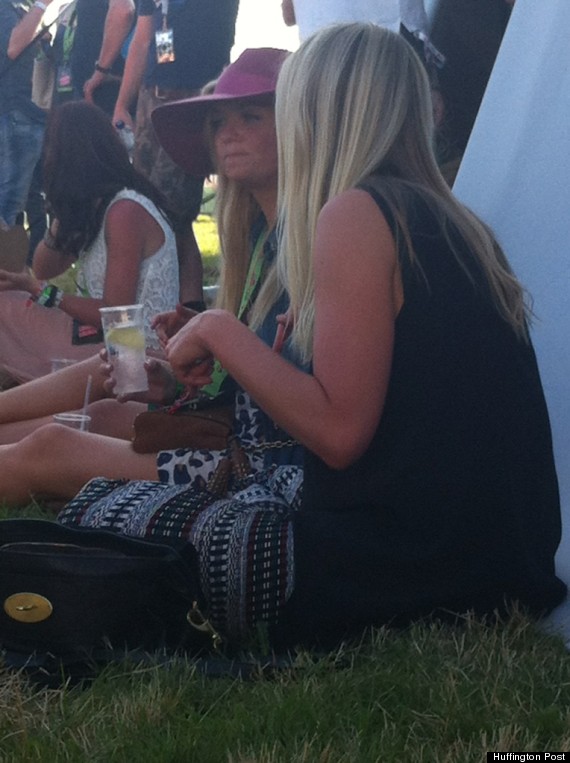 Emma Bunton. Nice hat.
Speaking of Heidi she told us she'd only managed to see Keane on the main stage... whilst enjoying a chicken wrap. Finger lickin' good.
TOWIE's Gemma Collins and Harry Derbridge eventually gained entry to the Louder Lounge after initially being turned away. Undeterred, we spotted a red-faced Gemma later marching to the bar, telling photo hunters she just wanted to 'chill'.
Gemma later went AWOL leaving Harry stranded until his mum came and collected him from the park. Bless!
Nothing and nobody gets in the way of a TOWIE girl and her make-up, which Lydia Bright proved when she muscled her way into the front of the queue at the Mac make-up tent. Naughty.
We also spotted Lydia (along with Cover Drive, Alexandra Burke, Diana Vickers and Misha B) visiting the GUESS Eyewear tent. They were all were kitted out in the latest sunnies for free (as were 2000 other guests!)
Now if you don't mind, we're off for a lie down under our desk.