Two out of five jobseekers have been asked a "weird" question during an interview, such as "How would you get an elephant into a fridge?", new research shows.
Many jobseekers said they were "bamboozled" at being asked a strange question, such as, "Why are manhole covers round?".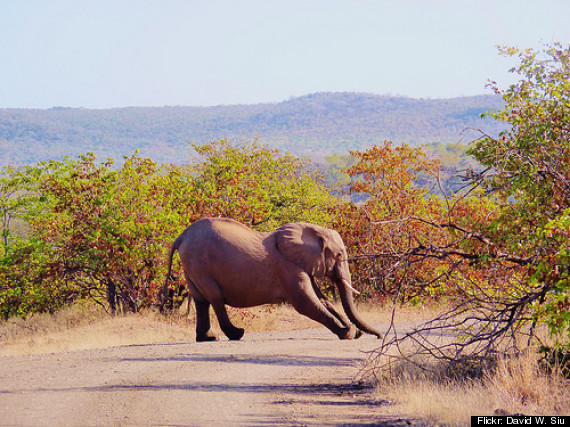 How would you get an elephant into a fridge?
Technology giant Apple are notorious for their bizarre questions. One favourite, according to Business Insider, is: "How will you calculate the supply of apples from China?" Yes, actual apples.
One girl told us she was asked:
The survey of 1,000 adults by recruitment firm Michael Page also found that many jobseekers were failing to prepare properly, saying that their main concern was making a good first impression.
Appearance was a key concern for two out of five people, with just one in four saying they spent a lot of their preparation time practising interview questions or researching interview techniques.
Dean Ball of Michael Page said: "It's understandable that weird interview questions are unnerving for some candidates but they are becoming increasingly common in interview situations so it's important that candidates are prepared for them.
"Being able to tackle these questions confidently can help candidates stand out to prospective employers, who are looking at ways to differentiate between similarly qualified candidates.
"They can also provide a moment of light-heartedness in an otherwise formal situation so should be embraced by candidates as a chance to show their originality, creativity, how they apply logic and their sense of humour."
The company has provided some top tips to help you prepare for your next interview:
Whilst it's useful to practise with friends and family and learn from their experiences, it's important to seek advice from outside of your immediate networks so you get a complete picture of what your interview could involve.
Practice answering difficult questions – anything from 'where do you want to be in five years' through to explaining a gap in your work experience.
Get a friend to test your lateral thinking by asking you weird, unexpected questions – even if they don't have an obvious answer. The important thing is to demonstrate your creativity, logical thinking and ability to confidently make decisions on the spot without getting flustered.
Interviews are a two-way street – as much as you need to answer a future employer's questions, you also have the chance to steer the conversation to really show off your potential and make sure all elements of your experience are covered.
And, if you think you can answer "What do you think of garden gnomes?", visit Michael Page's Facebook for the chance to win a Kindle.