A set of four stamps is being issued to mark the start of the Paralympics, featuring sports including wheelchair basketball.
The Royal Mail said the special stamps will go on sale from 29 August, the day the Games start.
They will mark four Paralympic sports - powerlifting, athletics, wheelchair basketball and cycling - alongside London landmarks including St Paul's Cathedral and the Palace of Westminster.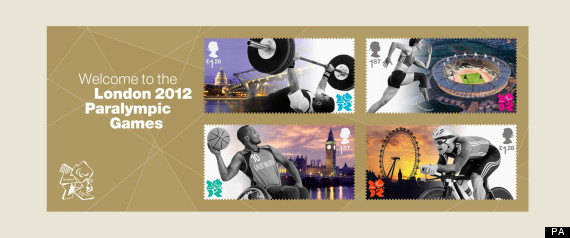 The Paralympic stamps
Royal Mail said it will paint red post-boxes gold in the home town of every gold medal winner from Britain, as it did during the Olympics.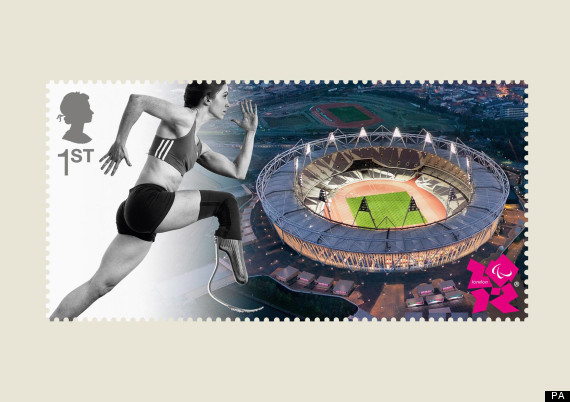 The stamps will go on sale on 29 August
Moya Greene, Chief Executive of Royal Mail, said: "London is looking forward to welcoming Paralympians from all over the globe, and we think these stamps are an excellent way to reflect the once-in-a-lifetime event."
Tim Hollingsworth, chief executive of the British Paralympic Association, said: "Royal Mail has continued to show their support for the Paralympic Games and the British Paralympic team with this set of stamps celebrating the start of the London 2012 Paralympics.
"We hope these stamps will help get the nation excited about the Paralympic Games and encourage the public to support ParalympicsGB when it's our turn to compete against the best in the world."
How do they compare with the London 2012 Olympic stamps issued earlier this year?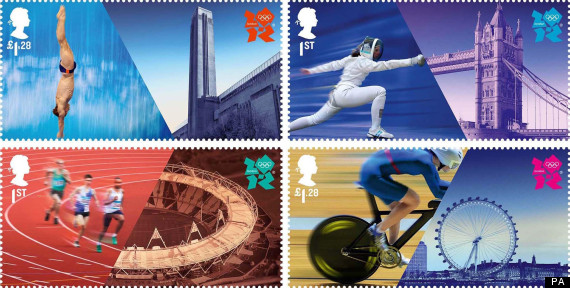 The London 2012 stamps
See below for our favourite images of the London 2012 Olympic Games
Best Olympics Photography