Gazing deep into your eyes, it would appear butter wouldn't melt in this soulful-looking hound's mouth.
Until you notice the sign at his feet, proclaiming his less-than-lovely habit of letting rip under the covers.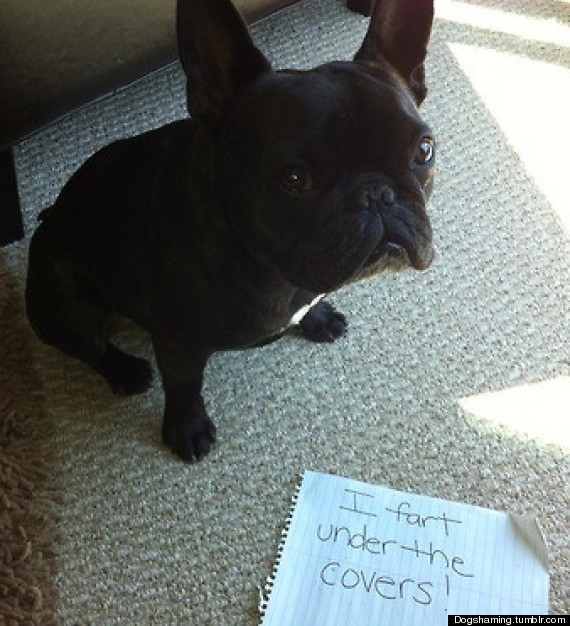 For this unfortunate mutt is just one of hundreds of naughty pets who have been very publicly shamed for their anti-social stunts on Dogshaming.
In one snap a cat and a dog stand awkwardly in the same frame, with a canine "confession" card admitting the amorous hound's repeated attempts to hump his furry friend.
In fact, several felines have sneaked into this gallery of shame, including a rather sheepish-looking fellow wearing a sign around his neck, proclaiming it was he who ate all the string cheese, and one poor puss branded a "muffin-stealing wh***".
If you can get through these images with a straight face, we salute you.