Jasmine Lennard was sent packing last night as the first housemate to be evicted in this year's Celebrity Big Brother.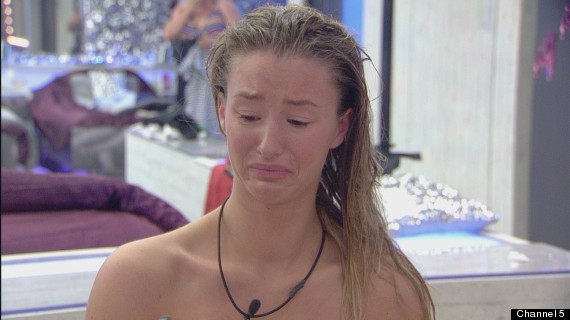 Danica's tears pushed the Housemates to tell Jasmine Lennard she had gone too far...
Her dramatic week in the House saw her fall out with glamour model Rhian Sugden, accuse her of lying, shouting at Prince Lorenzo Borghese after giving him massages and hugs, talking about her friendship with Simon Cowell, and being 'adopted' by Julie Goodyear, admitting to her that she probably should "turn it down a notch in the crazy stakes".
As House sage Julian Clary observed, "there are snatches of complete loopiness there."
But when she was asked if she had any regrets about her time in the House, she only had one, and it was what she said to Danica Thrall about the model's line of business...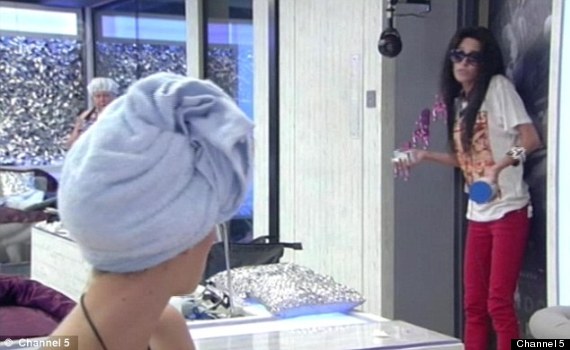 Jasmine lets rip...
"I think you're a little prostitute and I just don't like your ways. I think it's gross," she told the shocked Danica.
But Jasmine went too far went she said, "Aren't your parents ashamed of you?" - without realising that the model had lost her mother when she was 14.
Housemates and viewers saw Danica's tears and, although Jasmine apologised as soon as she realised her mistake, the damage was done, and Jasmine was soon packing her bags and telling her former housemates to "be kind to each other".
Was Jasmine right? Time for a bit of Danica-digging...
According to the CBB official blurb, she was discovered in 2006 when she won the Miss Derby title, and went on to compete in the Miss England competition, where she placed in the top 10.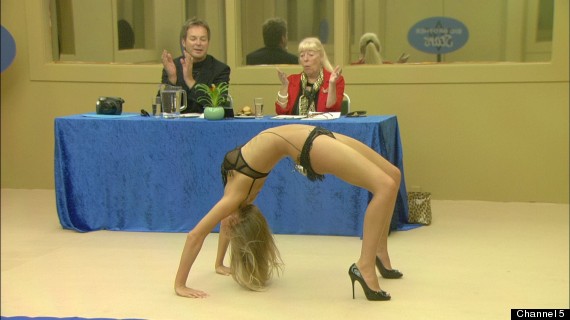 Danica shows off her talent in the CBB House
But Danica has made it to the CBB House on the strength of her appearance in documentary Sex, Lies and Rinsing Guys. As a self-titled "entrepreneur", her time is mostly spent browsing the aisles of high-end department stores making a note of all the items she'd like generous-minded fans, mostly gentlemen, to buy for her. In return, they get... very little, it seems, while she sells off the items.
Danica commented in Sex, Lies and Rising Guys: "We want to make as much money as we can."
Hardly the "escort service" she was accused of, then.
Today's Mirror has had a field day with this, alerting readers to Danica's current wish-list on Amazon, and deducing what this tells us about the deep, inner workings of Danica...
VOTE HERE For Who You Think Is Going To Be Crowned This Year's Celebrity Big Brother Champion?
It's a strange world. Here's Danica in action...