With London 2012 officially over all eyes are firmly on the Paralympic Games, and after such a successful performance from Team GB expectations are higher than ever.
Priscilla Sutton, curator of Spare Parts, an exhibition of prosthetic limbs turned into art, hopes that the Paralympics will not only be a celebration of physical achievement, but challenge perceptions about how the human body is supposed to look.
"There is still a taboo around about prosthetics, and many people aren't sure if they should talk about them or look at them," she explains.
"Amputees are just like everyone else, but just happen to have a part of their body missing. We're not scary, and we are not bionic machines."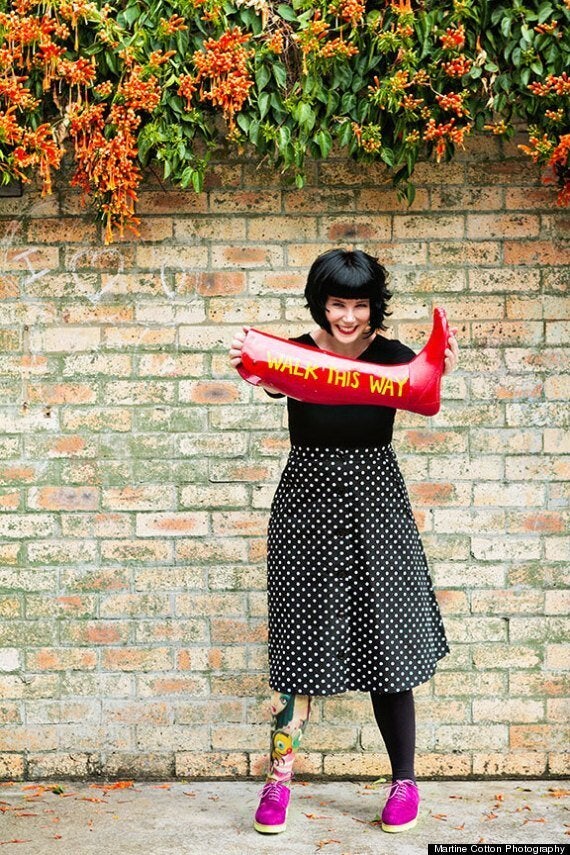 Priscilla Sutton is a big advocate of 'stump pride'
Since becoming an amputee in 2005 Priscilla has started wearing dresses with confidence, coined the term 'stump pride' and curated Spare Parts, a groundbreaking exhibition transforming old prosthetic limbs into works of art.
"I am a much more confident woman with one leg!" she tells HuffPost Lifestyle, explaining her decision to take elective surgery to remove a worsening bone condition.
"Before, I wore orthopaedic boots with a build up on one ankle -- not very sexy at all. I lived in long trousers or jeans -- everything I had to go well with my black boots.
"After I chopped my leg off I could wear 'normal' shoes - and it felt so great! I had 26 years of shoe shopping to catch up on!"
Like many women Priscilla has parts of her body she doesn't like -- her neck -- but her positivity about being an amputee is inspiring.
"I am very big on stump pride," she says. "Especially as a woman. You need to feel beautiful and take care of yourself."
Spare Parts will be held at The Rag Factory, London from 25 August – 9 September 2012.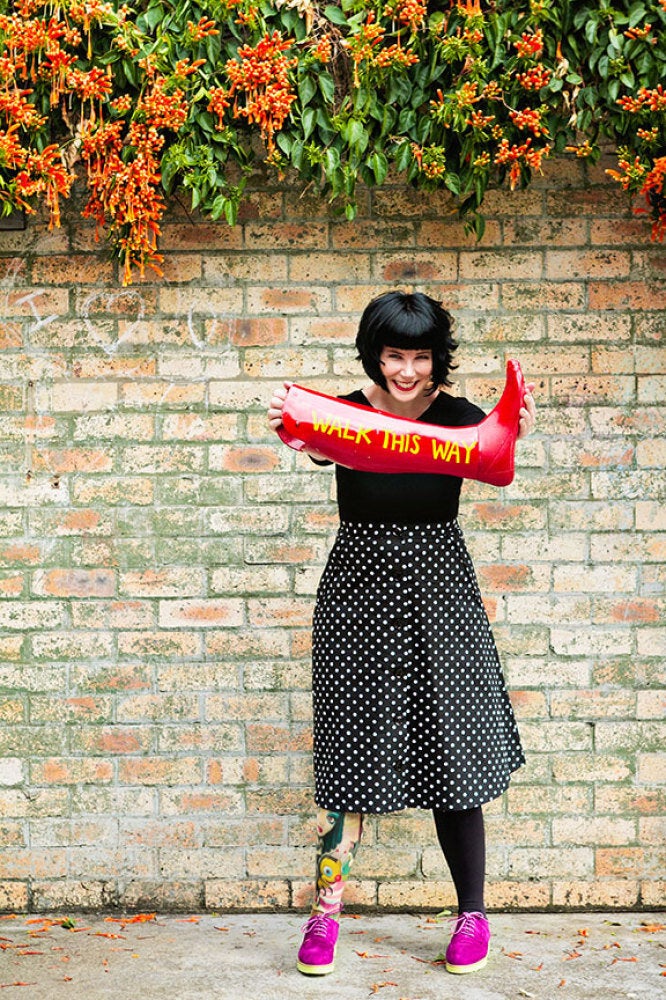 Spare Parts
Related