Police have called off a search for a lion reportedly on the loose in Essex, saying they believed the sightings could be a "large domestic cat" or "wildcat."
After spending almost 24 hours looking for sightings of the cat near Clacton-on-Sea, police said on Monday they had found no evidence of the big cat, the force this afternoon decided to stop looking.
Essex Police had enlisted the help of experts from Colchester Zoo who said they believed the sighting to be genuine after viewing a photograph of the animal taken by a local, Sue Wright.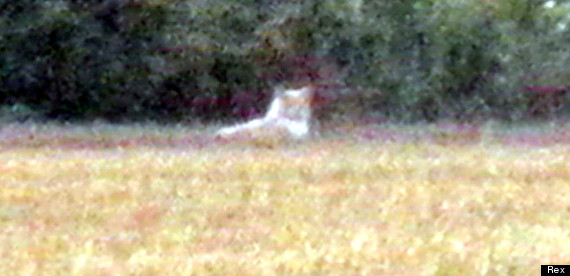 The snap that sparked the hunt for the Essex 'lion' - now believed to be a large domestic cat
Rich Baker, 39, was walking with his two boys, aged nine and 11, when he believes he saw a lion in the darkness.
He told the Daily Mail: "A man started running towards us yelling 'It's a f*cking lion!'
"He looked so panicked you knew it was not a joke. The lion you could see it from the side.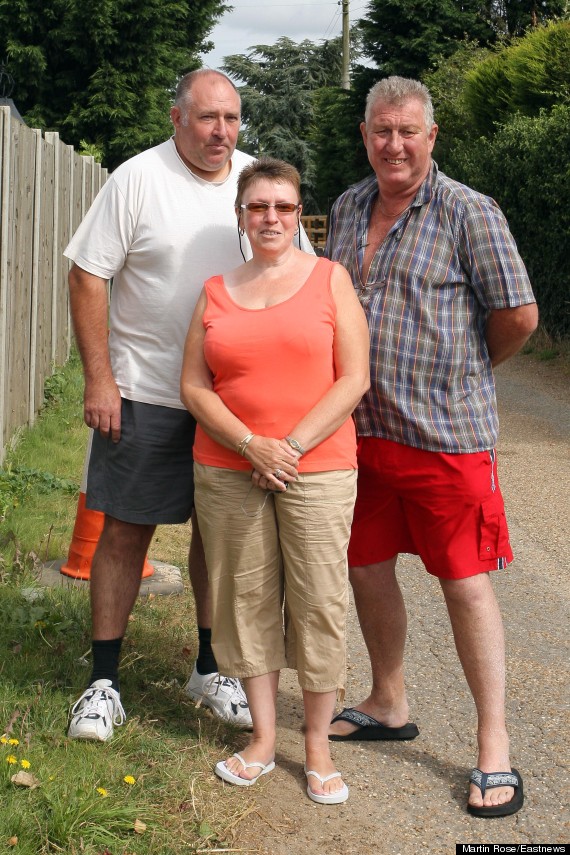 Bob Martin, Sue Wright and her husband David Wright. It was Sue who took the picture of the lion that sparked the police operation
But on Monday Essex Police spokesman said: "We believe what was seen on Sunday evening was either a large domestic cat or a wildcat."
Two police helicopters using heat-seeking equipment had been involved in the hunt for the animal, while zoo workers said to be armed with tranquilliser guns also joined armed officers.
The big cat was seen in fields off Earls Hall Drive in St Osyth, near Clacton, Essex, just before 7pm on Sunday.
Essex Police said they had found nothing to suggest "a lion was in the area."
"Extensive searches have been carried out, areas examined and witnesses spoken to; yet nothing has been found to suggest that a lion was in the area.
"We would like to thank the local community and holidaymakers for their patience and support throughout the past 24 hours as the police and media presence would have been somewhat overwhelming for them."
Police said they had to take the reports seriously because of their duty to protect public safety.
"Public safety had remained at the forefront of the policing operation, with the force advising people to once again return to normal life."
The force originally advised residents to remain indoors as the search got under way after 7pm on Sunday.
And officers said one night-time picture in circulation showing the silhouette of what looked like a lion, was "never one that police were examining".
Many took to twitter to question the veracity of the original sightings of the lion. See below for a selection of tweets
SEE ALSO