Barcelona played in their new Nike away kit at Osasuna on Sunday, with a performance to match their new garish ice lolly-looking kits.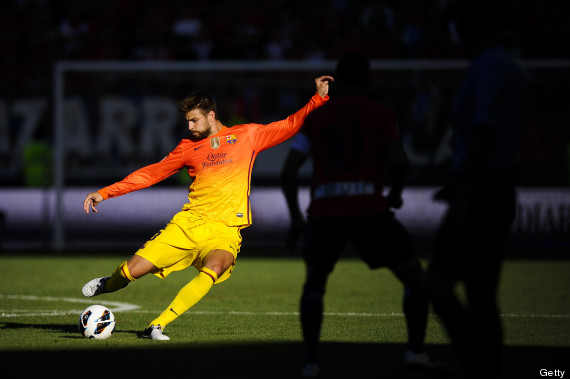 Gerard Piqué would be a silhouette but for the kit
Fortunately for the Blaugrana, they have Lionel Messi. And the world's best footballer scored twice in the second-half to rescue the below-par Catalans, who earned a 2-1 win having trailed at half-time.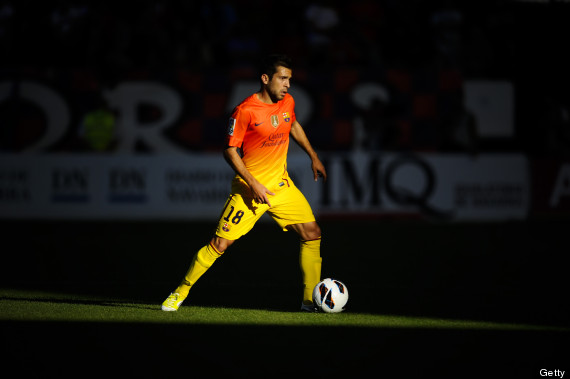 Jordi Alba's first away kit is memorable alright
But Barça, not averse to a loud away kit this century, have excelled themselves with their latest ensemble. As the black-background shots testify, they look as blinding as Icarus in Die Another Day.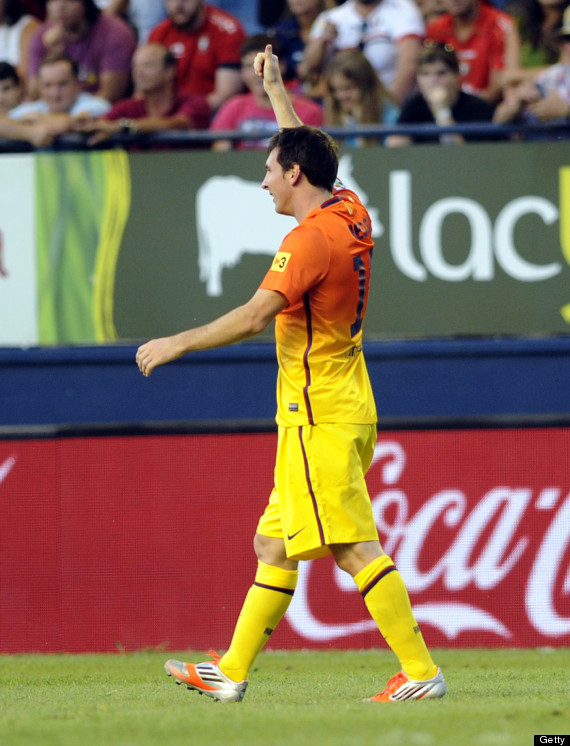 No need to look for Lionel dressed like this