You'd think it would be pretty easy for a young actress to find some screen chemistry with Zac Efron - he is, after all, just about the world's leading young male screen heartthrob right now (although Channing Tatum, Andrew Garfield and Shia LaBeouf might argue with that).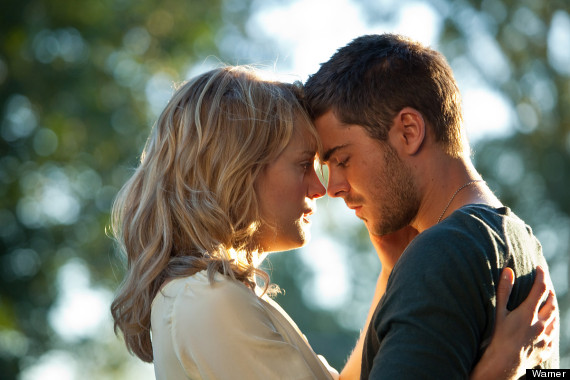 Taylor Schilling and Zac Efron - does it work?
But it's never a done deal - the last time he was celebrated for his sizzling screen partnership was with Vanessa Hudgens on High School Musical, and it helped that the pair were an off-screen couple too.
So producers of The Lucky One didn't know what would happen when they cast relative newbie Taylor Schilling against Efron for the big screen adaptation of Nicholas Sparks' The Lucky One, about a soldier who crosses the country to find one special girl.
In our Exclusive Clip above, producers and stars explain what they got....
The Lucky One is out now on Blu-ray and DVD. And pictures of Zac Efron through the years below - that's a lot of haircuts for a young man...