Doctor Who is gearing up to return to our screens for its seventh series, and the BBC have teased fans with five posters from the series.
The pictures show Karen Gillan and Arthur Darvill in their last Doctor Who episodes titled Asylum of the Daleks, Dinosaurs On A Spaceship, A Town Called Mercy, The Power Of Three and The Angels Take Manhattan.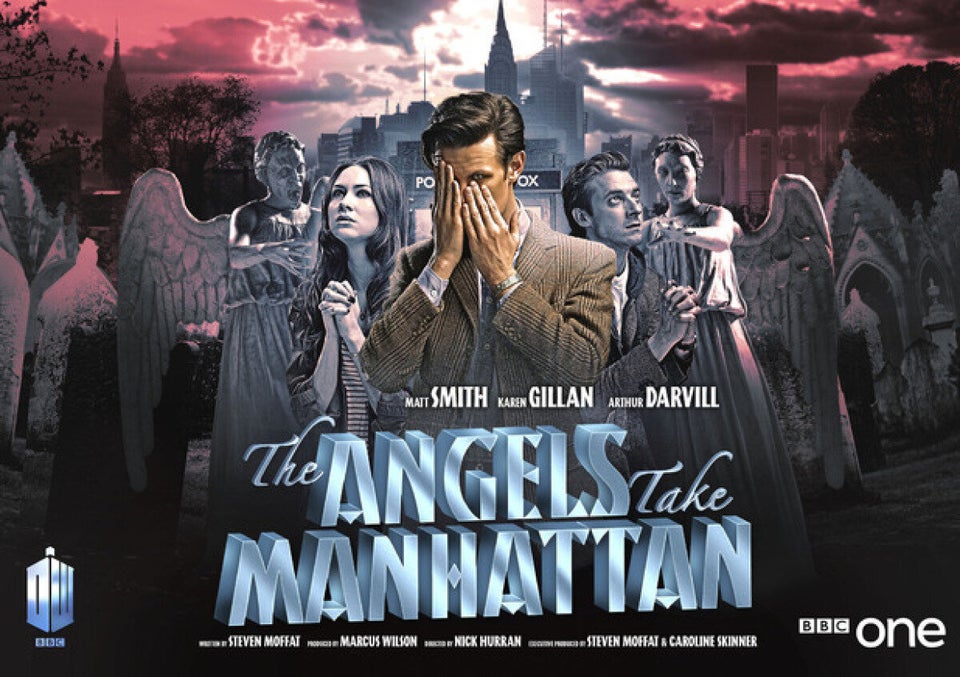 Gillan is currently starring in a miniseries about the Time Lord's trusty sidekicks called Pond Life but has said that she will not be returning for next year's one-off, 90-minute 50th anniversary special.
WATCH the fourth episode Pond Life, the online prequel to the new series of Dr Who, below...