Matt Smith, arguably the most popular Dr Who ever, channels David Bowie in an exclusive photo shoot for this month's Empire magazine.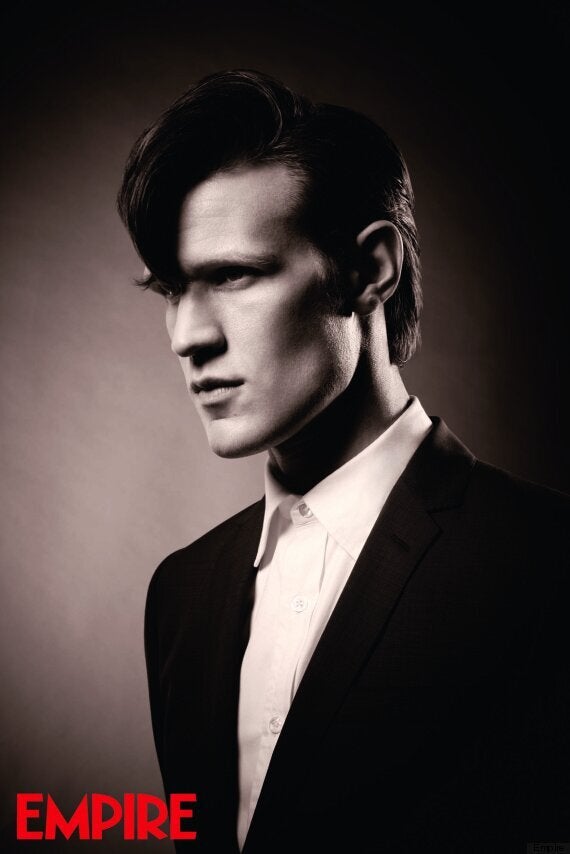 The 29 year old actor said: "I'm a huge Bowie fan. I loved the Olympic Opening Ceremony because I thought, 'How amazing, the plethora and heritage of music we have. Incredible! Wonderful!'"
The next series of Doctor Who is due to hit our screens on Saturday evening on BBC1 (7.20pm), followed by a Christmas special. They include a Western episode in Sergio Leone's old stomping ground of Almeria, Spain, and an encounter with recurring villains the Weeping Angels in Manhattan, which signals the departure of companions Amy and Rory Pond, played by Karen Gillan and Arthur Darvill.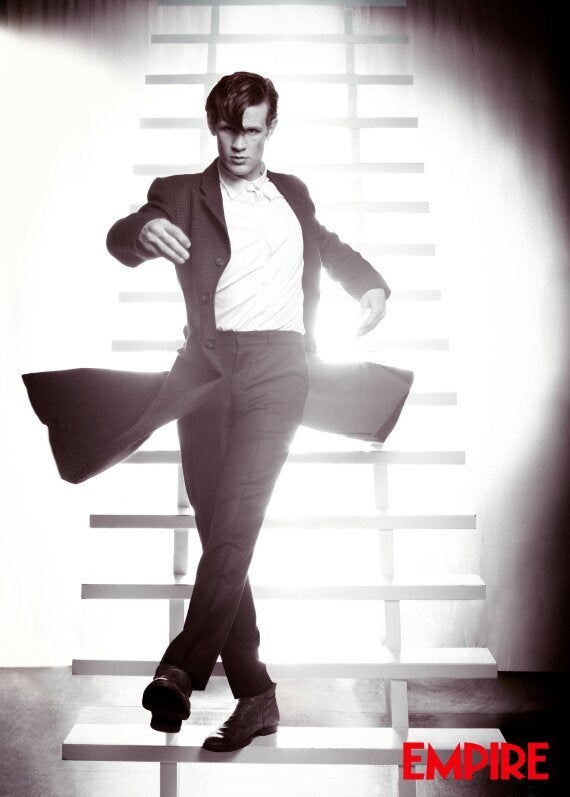 Dr Who as you've never seen him before
"It's terribly exciting because they're my favourite monster and it's one of my favourite cities," says Smith. "If I had my way I'd shoot the whole thing in New York."
When Smith says of the Doctor that, "He does everything very quickly because he's got to," he might be describing himself.
His schedule is relentless, he works 12- or 14-hour days for ten months a year and is required in almost every scene. "Just carrying the energy I need to carry through the week does feed into your weekend somehow," he says. "I'm not great at resting and I'm not great at sleeping. It's infuriating. I think because I learn lines 'til late at night my brain's still ticking. I lie in bed and think, 'Oh bollocks, I can't sleep.'"
Speaking about the sheer variety of playing Doctor Who, Smith said. "He's endless, he's boundless, he's limitless! He constantly allows you to reinvent him. That's what's interesting about this year. It's about what a new companion (Clara, Emmerdale actress Jenna-Louise Coleman) reveals in him. It's like a Shakespearian tragedy, Doctor Who. There's a theatre to it. Because every day you're either facing the end of the world, or the loss of the person you love most, or the invasion of the most appalling creature or alien that you can ever imagine. But in the face of that tragedy there is also comedy. It's about adventure."
The full interview and photo shoot appears in this month's Empire magazine, on sale on Thursday.
Doctor Who is back on TV on Saturday. Pictures from Series 7...