Neil Armstrong, war veteran, pioneering test pilot and the first human to set foot on the moon, was buried on Friday in a small private service in Cincinnati, Ohio.
Barack Obama ordered all flags at the White House military posts and ships, U.S. embassies and other public buildings to be flown at half mast "as a mark of respect for the memory of Neil Armstrong."
No details of the service were released publicly but fellow astronauts Eugene Cernan and James Lovell attended.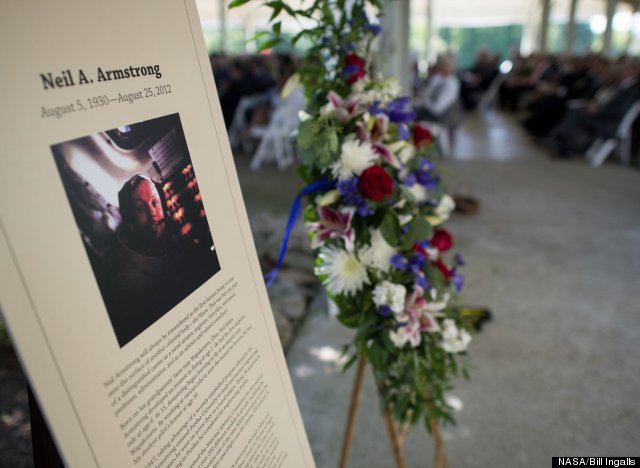 Neil Armstrong was paid tribute to at a small family memorial on Friday
Cernan was the last man to walk on the moon as part of the Apollo 17 mission whilst Lovell was the commander of the ill-fated Apollo 13 mission immortalised in the film of the same name.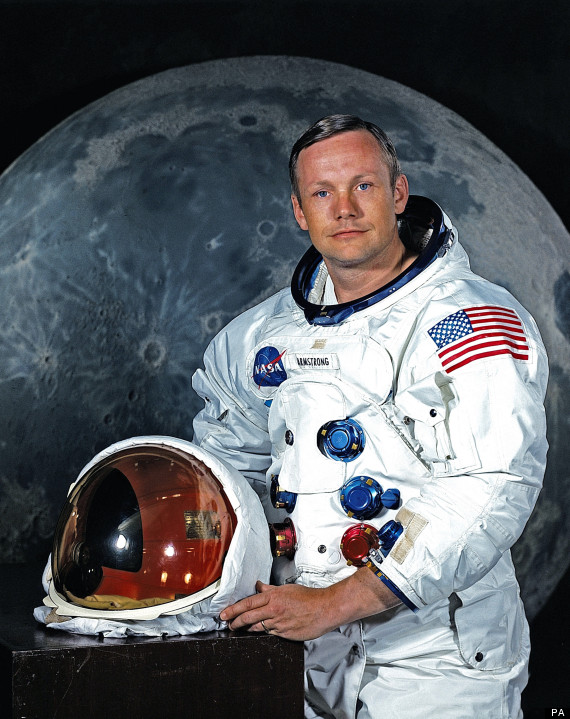 Neil Armstrong was described as an 'American legend'
Speaking shortly before the service at the opening of the Cincinnati Children's Hospital Medical Center, Cernan said: "America has truly lost a legend. There's nobody that I know of that could have accepted the challenge and responsibility that came with being that with more dignity than Neil Armstrong,"
Lovell added that Armstrong was a "great American".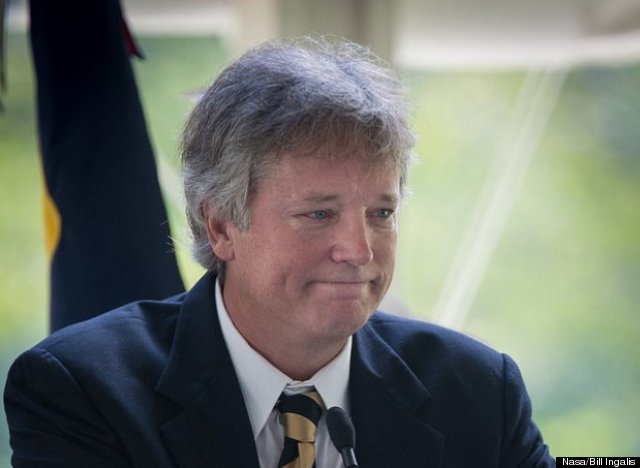 Eric "Rick" Armstrong, son of Neil Armstrong, spoke during a memorial service celebrating the life of his father Apollo 11 astronauts Michael Collins, left, and Edwin "Buzz" Aldrin, talk at a private memorial service celebrating the life of Neil Armstrong
U.S. Navy jets flew a "Missing Man" formation over the Camargo Club following the service.
A note before the service was released by the family, which said the service was closed to the media "with no exceptions." Only one photographer from Nasa was allowed in to the service.
"As we take the next giant leap forward," said NASA Administrator Charles Bolden, "we stand on the shoulders of this brave, reluctant hero."
A statement released by the space agency read:
"Today, we pay tribute to a pioneering American; an explorer, a patriot and an individual who, with 'one small step,' achieved an impossible dream. Family, friends and colleagues of Neil's gathered to reflect on his extraordinary life and career, and offer thanks for the many blessings he shared with us along the way.

"His remarkable achievements will be forever remembered, and his grace and humility will always be admired. As we take the next giant leap forward in human exploration of our vast universe, we stand on the shoulders of this brave, reluctant hero. Neil Armstrong's first step on the moon paved the way for others to be the 'first' to step foot on another planet. We have an obligation to carry on this uniquely American legacy.

"A grateful nation offers praise and salutes a humble servant who answered the call and dared to dream."
The small, private service suited the character of the famously humble Armstrong who repeatedly shunned the limelight in favour of a quiet life.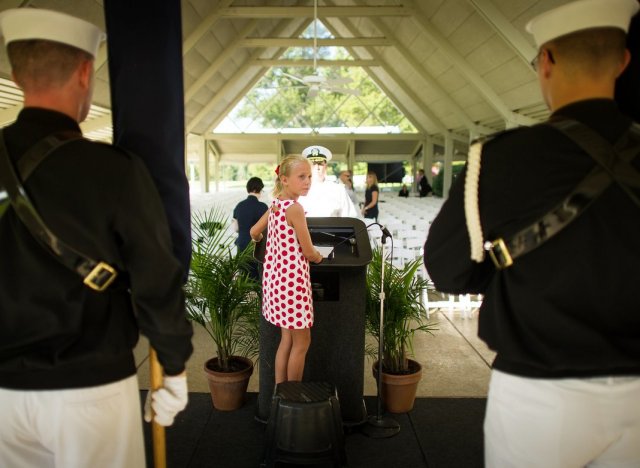 Piper Van Wagenen, one of Neil Armstrong's 10 grandchildren, is seen during preparation of a memorial service celebrating the life of Neil Armstrong