50 years of Bond - James Bond - means all sorts of celebrations for our most dashing international export, including James Bond: 50 Years of Movie Posters, a showcase of some of Bond's most glamorous shots in one poster book.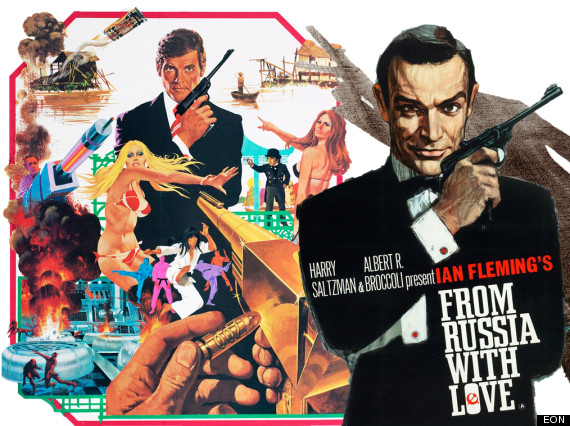 50 years of Bond, from Connery to Craig
The producers of the Bond film franchise, EON Productions, have put together a collection of all the film posters, and it's a proper walk down memory lane, from the brooding charms of Sean Connery, to the altogether more humorously conspiratorial appeal of Roger Moore. Timothy Dalton was all furrowed brow, deep secrets and vulpine loneliness, while Pierce Brosnan burned his way out of the screen with his direct gaze and super-agent panache. Which brings us up to present day beefcake Daniel Craig.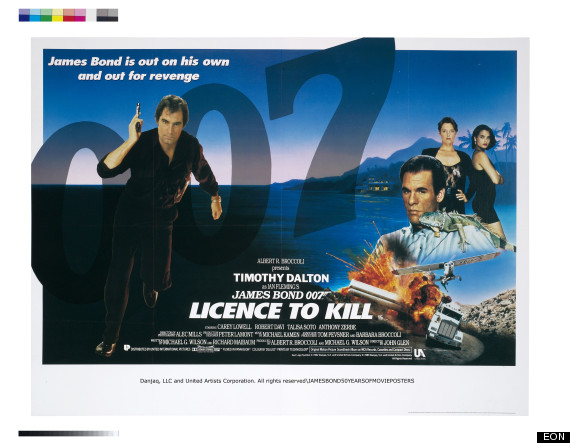 Timothy Dalton in Licence To Kill
From 1962's Dr No to 2012's Skyfall, the new book is full of iconic film posters, teasers and lobby cards from all corners of the globe, showcasing Bond's incredible 50-year movie history, along with commentary from production designer Dennis Gassner.
To give you a taster, HuffPost UK has laid its hands on some of the series' most striking images... see below, and decide once again... who's your favourite James Bond?
James Bond: 50 Years Of Movie Posters, published by DK, priced £35.00. www.dk.com