There were emotional scenes at the funeral of a four-year-old boy who drowned after slipping from a jetty.
Dylan Cecil was on holiday visiting his grandparents when he fell into the water at Burnham-on-Sea in Somerset on 19 August. He was said to have been trying to get a closer look at the sea when the tragedy happened.
The youngster, from Kettering in Northamptonshire, disappeared from view while members of his family were enjoying a day on the coast.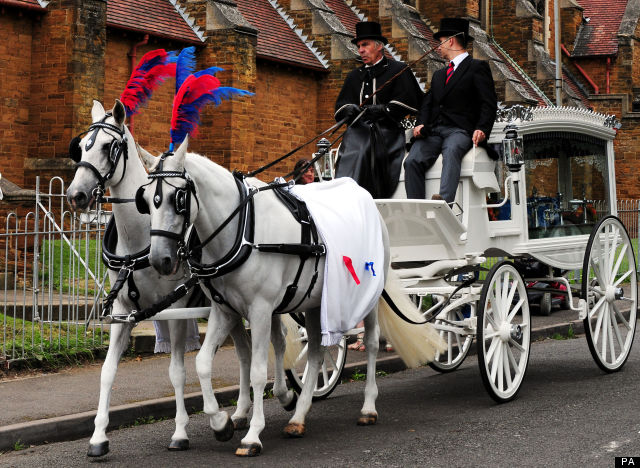 Dylan's coffin arrived at the church by horse-drawn carriage
His parents, Rachel McCollum and Darren Cecil, attempted to save their boy, while emergency services quickly launched a search and rescue operation.
His body was found by a member of the public four days later - and less than half a mile away from where he was last seen - at a nearby sailing club.
At St Mary's Church in Kettering on Tuesday afternoon, family and friends were joined by hundreds of mourners to pay their last respects to the youngster, many wearing blue in honour of Dylan's beloved Kettering Town FC and Sonic the hedgehog.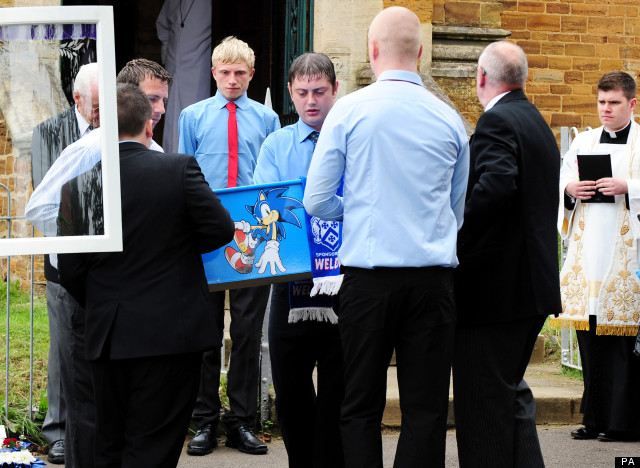 Dylan's coffin was decorated with a football scarf and picture of Sonic the Hedgehog
Mr Cecil was one of the pall-bearers who lifted his son's blue coffin, which also had a picture of Sonic on the side and a football scarf draped over it, out of the white horse-drawn carriage and carried it into church.
Many mourners hugged one another and wiped away tears as they silently watched.
Members of Kettering Town FC were also part of the congregation.
As Dylan's mother, Ms McCollum, who was wearing a blue dress, left the church after the hour-long service, she said goodbye to her son and bent to kiss his coffin before it was lifted into the horse-drawn carriage.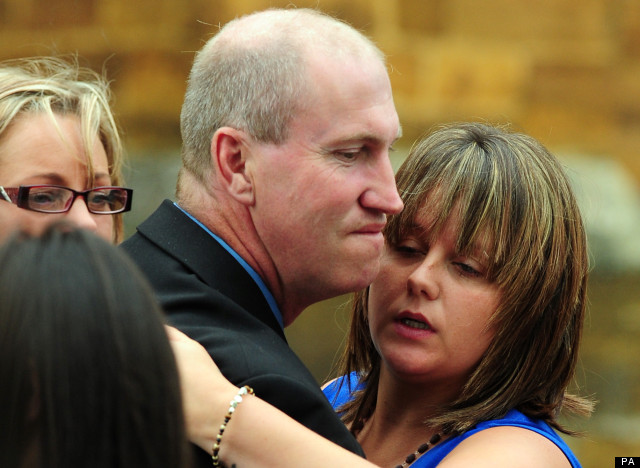 Rachel McCollum, Dylan's mother, outside St Mary's, Kettering
A poem she had written was read out during the service, prayers were said and hymns sung for the youngster.
Ms McCollum was hugged tightly and she sobbed as her son's coffin was lifted into the hearse. Mr Cecil wiped tears from his eyes as he turned to embrace family and friends.