Our picture of the day today isn't, as it may seem at first glance, a 'Where's Wally?' picture. It is, in fact, 'reheaded revellers' (copyright: all papers) gathering for Roodharigendag - or Redhead Day, as it's also known - in the Dutch city of Breda: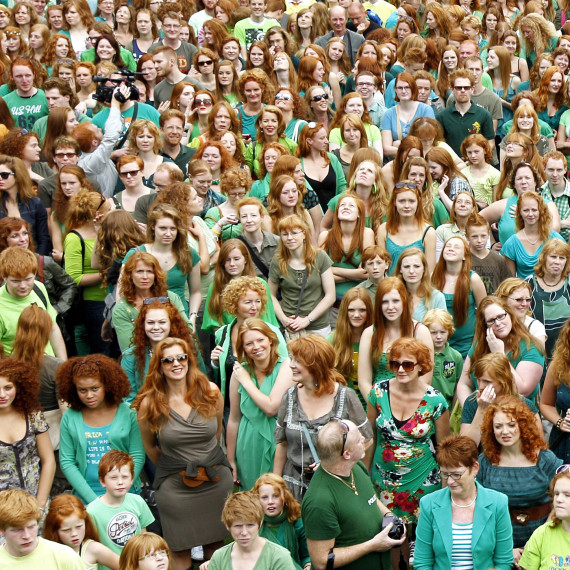 More than 1,400 redheads (plus that bloke at the front in the green T-shirt) took part in the annual celebration, which has been going since 2005 and includes lectures, workshops and demonstrations aimed specifically at red-haired people.
"When people come together as redheads, they just look at each other," festival organiser Bart Rouwenhourst told the BBC. "They have a certain bond."
And if you look very closely, we think you can spot Mick Hucknell, Frankie Boyle and the heroine from Pixar's Brave. No wait - silly us! She's fictional.