Alice In Wonderland, The Wasteland and Harry Potter - all of these literary giants have featured the ancient game of chess.
And while it has also appeared in art since the earliest centuries, a new Saatchi show has brought together 16 inventive chess sets for the first time.
The ancient game has inspired the likes of Tracey Emin, Jake and Dinos Chapman, Damien Hirst and Gavin Turk to create beautiful new chess-tastic playing fields - although arguably these creations are better for looking at than playing with.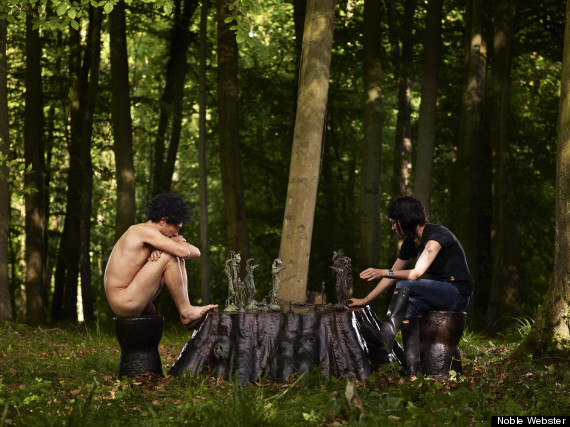 A squirrel for a king in woodland chess set
The show also includes a new work from Tim Noble and Sue Webster, who have created a set from a hand-carved wood stump with pieces inspired by animals: King and Queen are represented by squirrels, and pawns have become frogs.
What do you think to these sets? Check(mate) them out in our gallery below.