The Inbetweeners may have become the biggest UK box office hit of last summer, but there's one pair who won't be going to see it.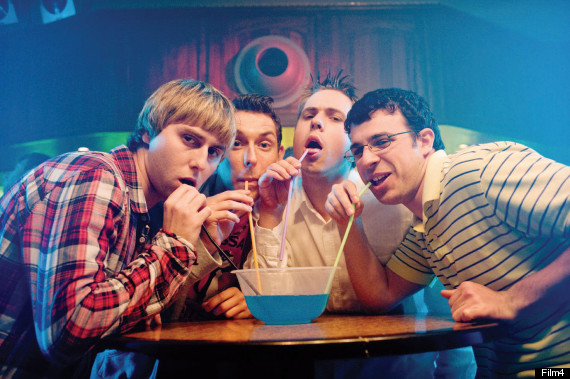 The Inbetweeners drew viewers to the cinema in their flocks, with the exception of two
The creator of British TV and film franchise hasn't been allowed to show his in-laws the film a year after it was released in Europe - because his DJ wife insists her folks would be too shocked.
Funnyman Iain Morris is preparing to release the irreverent film, about a group of English teenagers on holiday in Greece, in the US and he admits his wife, Marchelle Bradanini, has banned her parents from seeing it.
He tells WENN, "My wife thinks it would be too rude for them and has strictly banned them from ever seeing the film.
"It's a bit awkward because I'd really like them to see what I do for a living... and I'm very proud of the film. But I can understand my wife's concerns.
"They weren't allowed to come to the premiere in London and a year later they still haven't seen the film - and I really don't think they ever will."
Meanwhile, the US version of the hit E4 show has begun in America, with its initial plots lifted scene for scene from the original show before it branches out into its own storylines.
UK TV Remakes The US Got Right