Today's children are reading less than seven years ago as their time is taken up with other activities, research suggests.
It is not just novels that youngsters are turning their back on - the study found that children are also less likely to read comics, magazines and websites.
While many said they enjoy reading, almost a fifth said they would be embarrassed if a friend saw them with a book.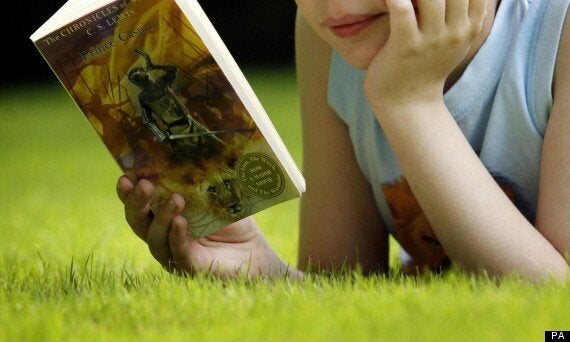 The research, by the National Literacy Trust, was based on a survey of more than 21,000 children and young people at the end of last year.
The findings show that three in 10 youngsters read daily in their own time, compared with four in 10 in 2005.
Half of the children questioned said they enjoyed reading very much, or quite a lot, almost the same as in 2005 when the figure was 51%.
The study said: "These findings together suggest a clear issue with children's leisure time with many children enjoying reading but pushing it out in favour of other activities."
The research found that young people are turning their backs on books in favour of TV - 54% of those questioned said they preferred watching TV to reading.
Of those who did read outside class, 47.8% said they read fiction, down from 51.5% in 2005.
The study also showed that 57% read magazines, compared with 77.5% in 2005, 50.4% read websites compared with 63.8% seven years ago, and 27.9% read comics, compared with 50.6% in 2005.
It found that overall, 17% of youngsters would be embarrassed if their friends saw them reading.
The study said it is "essential" for children to make time to read as there is a link between reading outside lessons and academic achievement.
Young people who read outside class on a daily basis were 13 times more likely to read above the expected level for their age, it said.
Trust director Jonathan Douglas, said: "The fact that children are reading less than in 2005 signals a worrying shift in young people's literacy habits.
"We are calling for the Government to back a campaign to halt this reading decline and to give children time to read in their daily lives.
"We believe we need to inspire a new generation to read in the same way that the Olympics is inspiring a new generation to take part in sport.
"We need to make reading irresistible. We want to call on families and professionals working with children and young people to make 10 minutes in their day for reading."
The study, which coincides with International Literacy Day tomorrow, comes as the World Literacy Foundation called on world leaders to tackle a global literacy crisis.
Illiteracy costs the global economy 1.19 trillion US dollars (£750 billion) each year, according to a report by the foundation.
Chief executive Andrew Kay said: "Globally, almost 800 million people are illiterate and 100 million children don't attend school each day.
"As we observe International Literacy Day, we must hold our political leaders accountable for this denial of human rights."
Related