Selling trinkets, scarves and chewing gum, child street sellers cluster around the NATO buildings in Kabul to help support their families.
One Saturday morning, they were in the line of fire, as a blast from a suicide bomber, himself aged only around 12 or 13, ripped through the crowd. Six people were killed, all Afghan children or teens.
These are the faces of four of the child street sellers killed. Around 60,000 children work on the streets in the Afghan capital.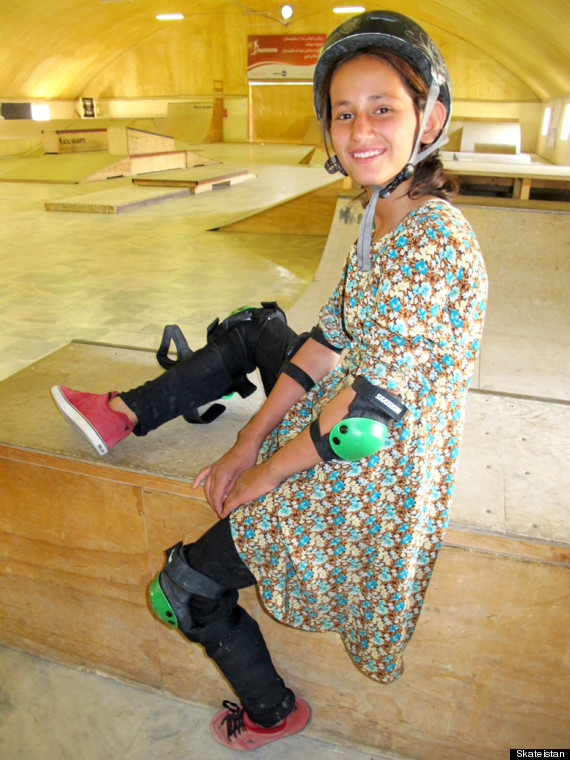 Khorshid, one of the teen skaters killed in the bomb attack
All were keen skateboarders from the charity Skateistan that aims to give young Afghans a safe space to play and learn to board. The four were students, volunteers and youth leaders at the charity.
Charity officials have described their horror at the tragedy, calling the four killed "well-loved and well-known faces for the entire team in Kabul".
The dead included Khorshid, 14, one of the charity's star skateboarders, her young sister Parwana, eight, 2012 Go skateboarding champion Nawab, 17, and Mohammad Eeza, 13, one of the original Skatistan group, and their friend Assad.
Navid, a 14-year-old Skateistan volunteer, was seriously injured during the attack and is currently in the hospital with serious shrapnel wounds.
Posting on their website, the charity, "with great pain and heavy hearts" asked "supporters to share our memories of children who were not just victims of senseless violence, but also beautiful human beings who will never be forgotten by their teachers, peers, co-workers, students, friends or family."
They asked friends and supporters to share their memories of the dead and have begun an appeal to provide assistance to the families and memorial ceremonies.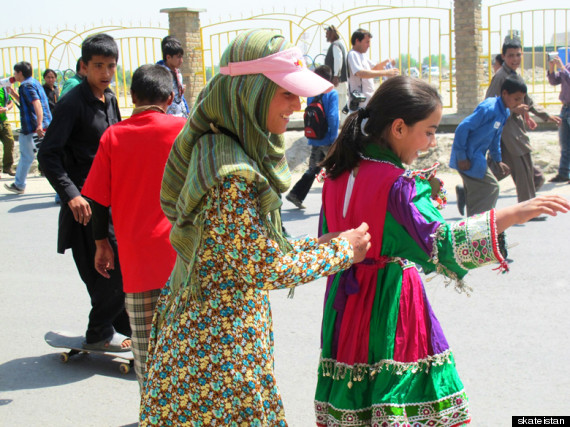 Khorshid, left, skates with a friend at Skateistan
Khoshid was described as "our wonderfully inquisitive young girls' skate instructor."
"From the start, Khorshid, whose name translates to 'happy' in English, stood apart with a tough, cheeky and sensitive personality, smiling no matter what troubles she had to deal with day-to-day.
"She knew what she wanted in life and wasn't afraid to fight for it despite having more responsibilities and sorrows than a child should ever have."
One of the girls taught by Khorshid said she was "very brave and gave this courage to all of us girls. She was always telling us to be brave like the boys and then no one would dare to touch us."
One recalled how Khorshid had persuaded her down a big skateboard ramp: "She told us 'If you are scared you end up doing nothing and without doing you cannot achieve anything. But if you do things, all that can happen is you succeed or fail."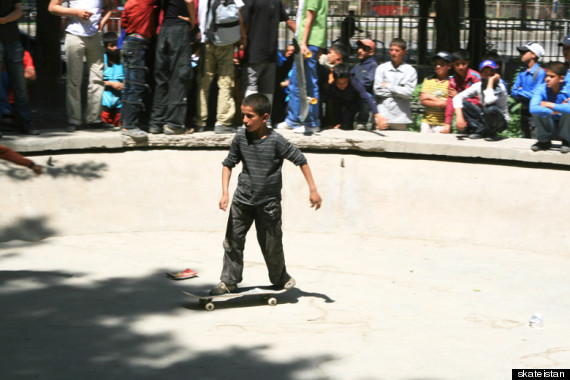 Mohammed Eezra, 13, was also killed in the attack
The girl said Khorshid then told her to simply close here eyes and imagine herself succeeding, and on the next attempt she managed it. "Khorshid is alive within me, alive in the courage I now have."
Her eight-year-old sister, Parwana, had often tagged along to skate classes. The charity said the child had "officially enrolled herself last week as our newest student.
"Small and adorable Parwana instantly brought a smile to everyone's face. She was always under the watchful eye of Khorshid or another sibling, but also emanated her own unique personality and light."
Khorshid and Parwana's cousin, Assad, was also killed in the blast.
Volunteer instructor Nawab, 17, had been a member of the group since 2009, with the charity describing him as "this boy who suddenly amazed everyone by pulling the best kickflips and technical skateboarding skills out of nowhere during a contest in early 2011."
Eeza, 13, was remembered as an "enthusiastic and keen young student".
Afghan officials have said the suicide bomber, who detonated outside of the International Security Assistance Force headquarters could have been as young as 12.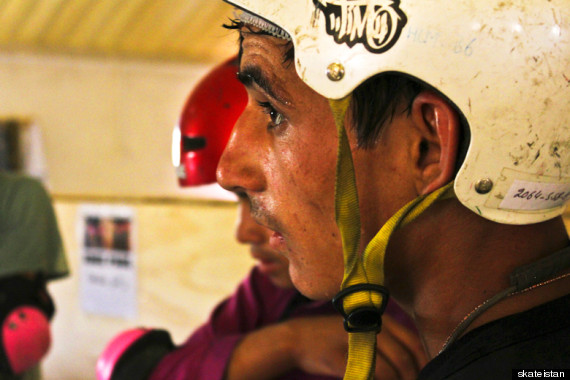 Skate instructor Nawab was also among the dead after the suicide attack in Kabul, which killed six
The boy is said to have posed as one of the street sellers. Haji Wasiullah Taj, chief of the district, said: "A lot of sellers go down this road and the security teams thought he was one of them, but he was not known to the children here.
"The other children were apparently giving him a hard time, but we don't know the reason why he detonated here."
The Taliban, which claimed responsibility for the attack, said the bomber was not a teenager, claiming he was 28.
Taliban spokesman Zabihullah Mujahid said the target was a CIA base, and said it was a lie that only children were killed.
He said the bomb had killed US soldiers, despite eyewitnesses reporting all of the six dead were Afghan. "One of our mujahedeen targeted an important intelligence office used for recruiting Americans and Afghans for spying," he said.
No NATO or international military forces were reported injured or killed in the attack.