Paralympics champion Oscar Pistorius will soon be able to add an honorary degree to his 2012 medal haul.
The South African, nicknamed the Blade Runner, will be made a doctor of Glasgow's Strathclyde University in recognition of a year of "outstanding sporting success".
Pistorius made history in London this summer by competing at both the Olympic and Paralympic Games, where he won two gold medals and a silver.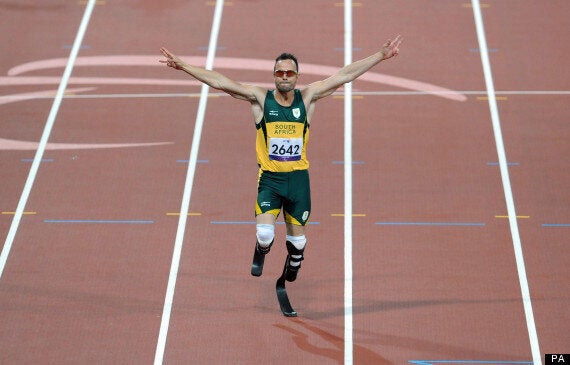 Pistorius took gold in the 400 metres and in the 4x100 metres relay, and finished second in the 200 metres.
He will be presented with his honorary degree on November 12.
Also being honoured by Strathclyde are Travis frontman Fran Healy, geneticist Sir Paul Nurse and EU chief scientific adviser Professor Anne Glover.
University principal Professor Sir Jim McDonald said: "Each of our honorary graduands has excelled in their chosen field, and each has touched the lives of many others around the world.
"As a leading international technological university committed to excellence, it is fitting that we recognise their inspiring achievements and we look forward to welcoming them to the university in November."