For fans of Anna Kendrick, Brittany Snow and Rebel Wilson, all your Christmases will arrive at once with the release of Pitch Perfect - the latest feel-good, musical school release.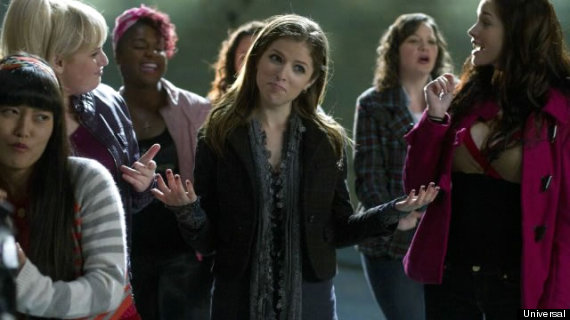 Anna Kendrick stars in Pitch Perfect
We have an exclusive clip from the film, to be released in the UK on 21 December - WATCH ABOVE - where Chloe (Britanny Snow) has to tell the other Bellas she has nodes.
Here's the blurb:
Beca, a freshman at Barden University, is cajoled into joining The Bellas, her school's all-girls singing group. Injecting some much needed energy into their repertoire, The Bellas take on their male rivals in a campus competition.