Crooner Chris de Burgh might want to look away now – for his cherished daughter is gracing the pages of Playboy magazine (OK, she's on a beach, not a bed).
Rosanna Davison (the namesake of her father's 1986 hit For Rosanna) peeled off for the shoot in Mauritius and the results have made the German edition of the magazine's front page.
Davison is a former Miss World and Miss Ireland and has a sociology degree from UCD.
Scroll down for more pictures from Rosanna's Playboy shoot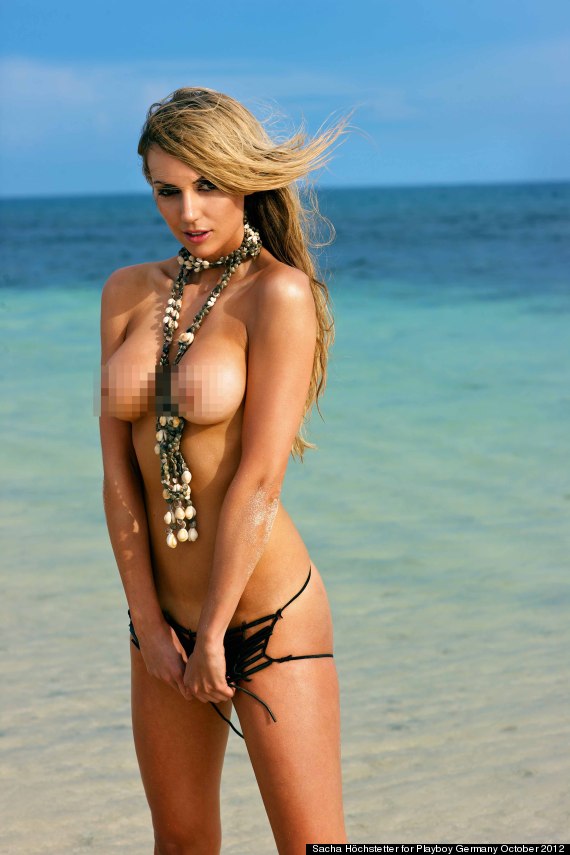 Irish charms: Rosanna Davison in an image from her Playboy shoot
The 28-year-old told The Irish Sun: "It was something I wasn't uncomfortable with at all.
"I was completely at ease and I really enjoyed it in the end. Everyone from my boyfriend Wes to my family have been supportive since I made the decision."
SEE ALSO:
Of what her famous father makes of the shoot, she told The Irish Times: "I don't know… I mean, I'm sure he's seen them. He was very supportive, but I haven't sat down the magazine and asked which are his favourites."
In an interview with The Guardian last year, de Burgh said he was aware of his daughter's plans to pose for the shoot, claiming "I don't have a problem."
The Lady In Red singer added: "There's a huge difference between eroticism and pornography and as she's said herself, when she's old and wrinkly at least she can look back at these pictures."
Rosanna Davison strips for Playboy