The Duke and Duchess of Cambridge resumed their tour of South East Asia by visiting one of the world's tiniest countries, Tuvalu, on Tuesday while the furore over the Kate Middleton topless photos continued in Europe.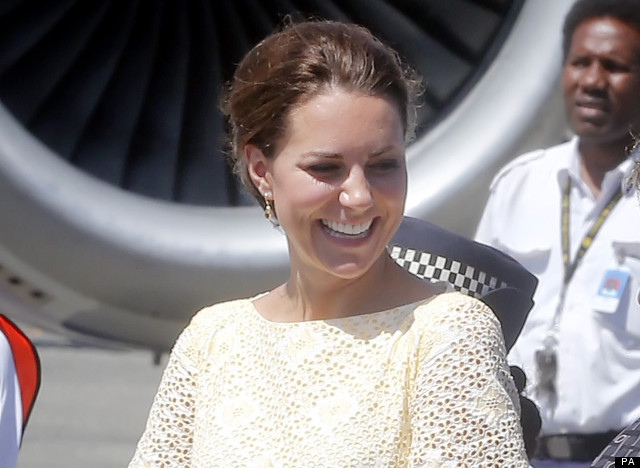 The Duchess of Cambridge at Honiara Airport on Tuesday
Tuvalu, a Commonwealth nation consisting of nine tiny islands, has a population that barely exceeds 10,000 people, with tiny countries such as the Vatican and Nuaru below it in the worldwide standings.
Before leaving, the Duke and Duchess were waved off by hundreds of supporters at a ceremony at Honiara Airport on the Solomon Islands, before boarding a plane set for Tuvalu.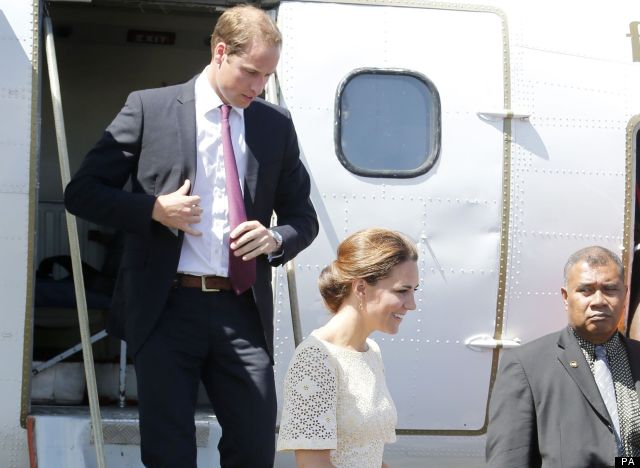 Prince William and Kate Middleton at Honiara Airport, Solomon Islands
William and Kate are the Queen's representatives on the tour, as the royal family continue their various trips around the world in honour of Queen Elizabeth II's 60 years on the throne.
The nine-day tour has been mired by the ongoing scandal of topless photographs of the Duchess of Cambridge.
In France, a lawyer representing the two, Aurelien Hamelle, will be in court when a ruling is due to be given on Tuesday to decide whether to impose an injunction on the pictures being published again.