Apple has released its own Maps application as part of iOS. And the general opinion appears to be that it's... terrible
It partnered with Yelp and TomTom among other companies for its own app, which features a typically 'pared down' user interface with fewer distractions and labels. Included in the iOS 6 upgrade, released on Wednesday it added a new 3D satellite view, turn-by-turn navigation and greater integration with Siri.
The idea was to reduce its dependence on Google - but the rollout has not gone smoothly.
Here are our ten favourite errors found so far in Apple's Maps app: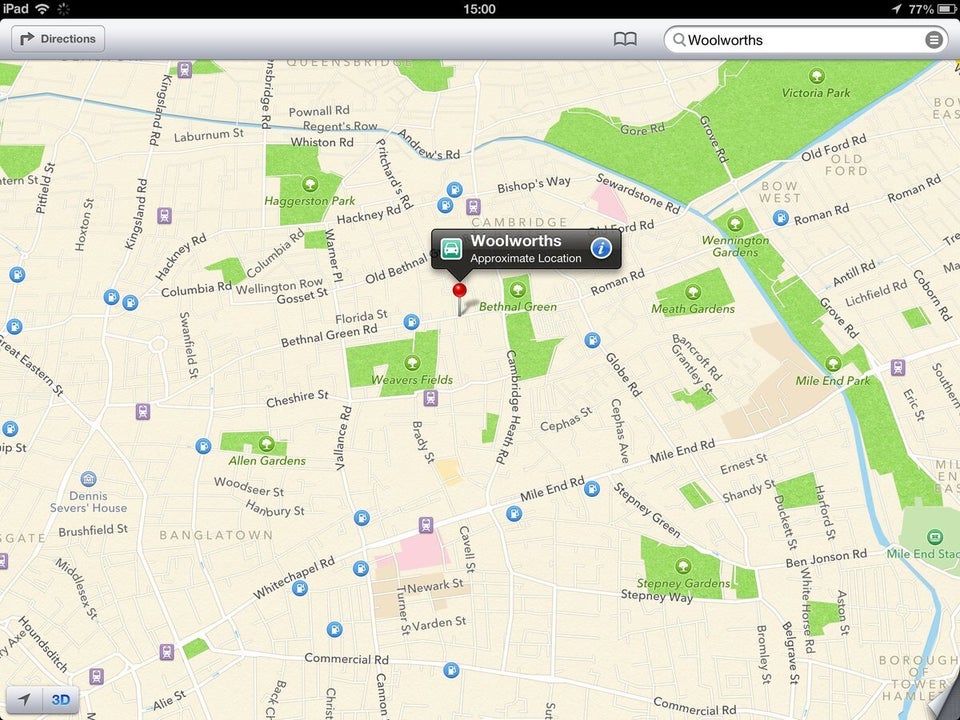 iOS Maps Bloopers
Related