While Republican nominee Mitt Romney tries to explain away dismissing 47% of America, President Obama attended to more serious business, namely meeting a man dressed as a pirate in the Oval Office.
The presidential Twitter feed, @BarackObama, posted a picture of the Obama meeting a man dressed with comedy beard, eyepatch and parrot at the White House, in celebration of International Talk Like A Pirate Day.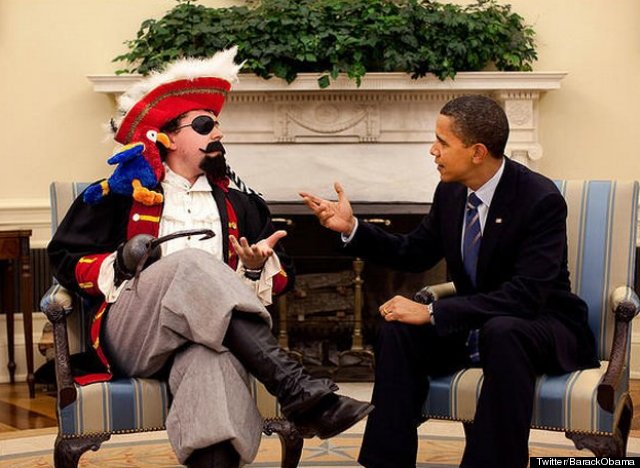 No one has confirmed the identity of the pirate so far
"Arrr you in?", the tweet read, in another example of Obama's PR team perfectly judging social media and the internet (see: Obama's Reddit AMA) a stark contrast to the slew of bad press Mitt Romney has been drawing recently.
They previously recorded the most retweeted tweet in history with the now infamous "This seat's taken" photo in response to Clint Eastwood's convention address.
SEE ALSO: