Police investigating links between the murders of two officers and a criminal feud have said they hope the killings will serve as a "watershed moment" in the hostility.
The killings of Pcs Nicola Hughes, 23, and Fiona Bone, 32, in a gun and grenade attack in Hattersley, Tameside, on Tuesday showed "this has to end", assistant chief constable Garry Shewan said.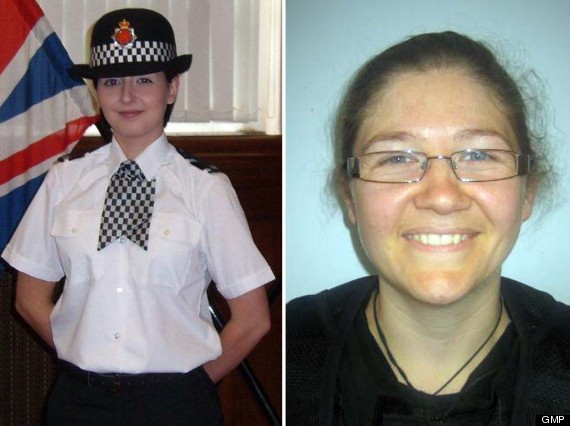 32-year-old Fiona Bone and 23-year-old Nicola Hughes were killed after they responded to reports of a burglary
Mr Shewan said the message from Greater Manchester Police to the two feuding families was: "Enough is enough."
He added: "I think what we've seen on Tuesday has had to appeal to everyone in terms of a watershed moment. I would say the strong message that Greater Manchester Police has been using over the last six weeks, and perhaps even further back, is that this has to end.
"That's why we've been working with individuals with threats-to-life notices as part of our investigation. That's why we've had such an intensive policing operation in place. And that's why Tuesday's events have hit us so hard."
He went on: "We were investigating a feud between two criminal families, we continue to do that, and the link between that and Tuesday's events is still part of an ongoing and active investigation."
ALSO SEE:
As tens of thousands of tributes poured in from across the nation for the fallen officers, more than one Facebook page was set up in praise of the suspect held by police. One was titled Dale Cregan OBE, with internet trolls posting messages claiming the alleged killer was a "hero".
A 22-year-old man, from Netherley, Merseyside, was arrested on Wednesday night on suspicion of committing an offence under the Communications Act 2003, in a connection with a Facebook page that praised Cregan as a "legend". A policeman lays flowers at the scene where two female police officers were killed
The country's top prosecutor, Keir Starmer QC, earlier said "the time has come for an informed debate about the boundaries of free speech in an age of social media".
A warrant of further detention was obtained on Wednesday night for Cregan, allowing the victims expire at 9am on Friday.
A 28-year-old man who was arrested on Wednesday in the Hattersley area on suspicion of conspiracy to commit murder also remains in police custody.