We're used to seeing saucy snaps of Rihanna, but the singer has taken the sauce levels up a notch in the latest pics she's put on Twitter.
RiRi enjoyed a night out at a strip club and being the little minx that she is, tweeted a snap of herself enjoying a private dance.
Well, we say dance...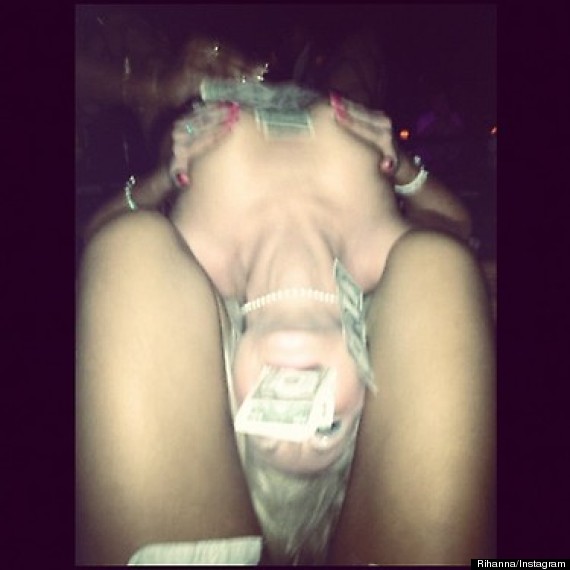 RiRi captioned the photo 'Bands ah make her dance', referring to rapper Juicy J's song, Bands Will Make Her Dance.
The singer also shared a snap of her wearing a gold necklace featuring a large marihuana charm and socks with a pot leaf print and tweeted: 'I feel a sin comin on...'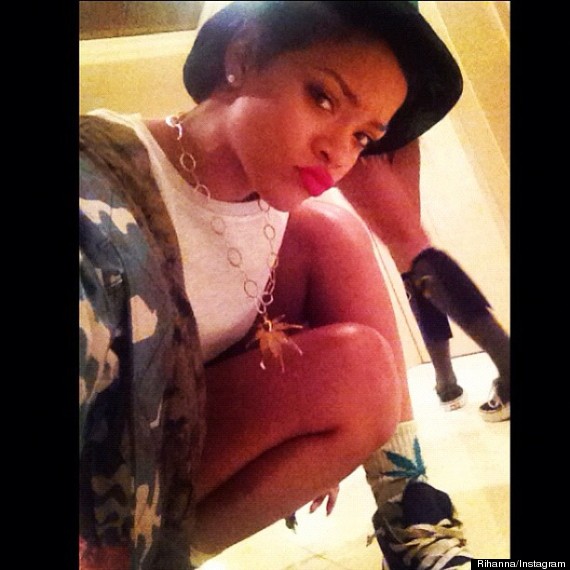 Someone's got the devil in 'em...
HUFFPOST UK CELEB ON FACEBOOK | FOLLOW US ON TWITTER
ENTER OUR COMPETITION TO WIN A CAMERA