A collection of artists as diverse as those involved with the new AKA Peace exhibition should be used to handling unusual materials and objects in their work.
But even the likes of Damien Hirst, Angel Of The North creator Anthony Gormley and controversial artist Sarah Lucas have never worked with an AK-47 before - the rifles used by soldiers in conflict across the world.
However, to mark Peace One Day, award-winning war photographer Bran Symondson has gathered his artistic troops to redefine weaponry into pieces of beautiful and provocative art.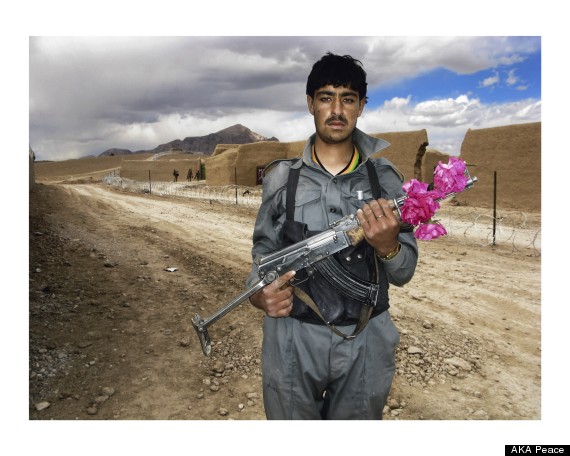 This photo shows an AK-47 which has had an artistic transformation
AKA Peace is curated by Jake Chapman, and will feature the work of Charming Baker, the Chapman Brothers, Mat Colishaw, Jeremy Deller, Sam Taylor-Wood, Gary Hume and Gavin Turk, amongst others in a starry line-up of creative talent.
We've got some of the work and pictures of the artists with their guns below. What do you think - can art really make a difference?
AKA Peace will be on at The Institute of Contemporary Art from 26 - 30 September
Meanwhile this week in Culture...