For most of the cast in the operatic romcom <em>First Night, a tale of lust, deception and romantic entanglement set to a Mozart soundtrack, it wasn't just a case of having to play opera singers, but of learning to sing like one, too.
That was hardly an issue for one of its stars, though. The English soprano Sarah Brightman plays the conductor, Celia, the object of desire of Sir Adam Drummond, the wealthy, opera-loving industrialist who wants to show his sensitive side by staging an opera at his lavish country house.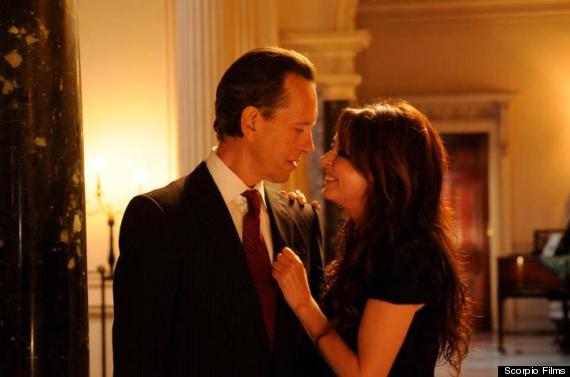 Sarah Brightman with Richard E Grant in First Night
Apart from past roles in small-budget films such as 2008's Repo! The Genetic Opera, a film that bafflingly combines rock and opera with horror, First Night is Brightman's debut in a major Britsh film - and it's a role she won unwittingly, she says.
"A screenwriter mate of mine thought I'd be perfect for the part and knew the producer. We went round to the producer's flat, drunk a bit of champagne and in hindsight I'd been auditioned without knowing," says Brightman, 51, whose four-decade career has spanned dance, musicals, opera and film, beginning in the Seventies as a member of Arlene Philips's disco dance group, Hot Gossip.
Brightman brings to the role of Celia a lifetime's experience of conductors, most of which involves some degree of chaos.
"I don't know of one rehearsal where there hasn't been a crisis," says Brightman.
"In the film, it's Celia who is challenged to take on the responsibility of pulling it all together."
Brightman could well have found herself in the same position. With more than 150 gold and platinum awards in 34 countries under her belt, and 28 million album sales, surely she felt tempted to coach the other actors a little as they wrestled with their arpeggios?
"Actually, it was so great to have the night off," she replies. "I loved watching everyone else going through it rather than the other way round. They were all, by the way, extremely proficient singers and would've put a lot of professional singers to shame."
Brightman now lives in LA - "It's as nutty as a fruitcake and I kind of fit in there," she says - but First Night gave her a chance to relive her roots, with happy memories of the many country house parks where she has performed in, "where the audiences are fantastic, even when it's raining. There is always a celebratory feel in the air."
The film has a quintessential Englishness about it too, she thinks. "It's that type of comedy that only we know how to make," she says. "Life imitating art is a classic story shape which we all love."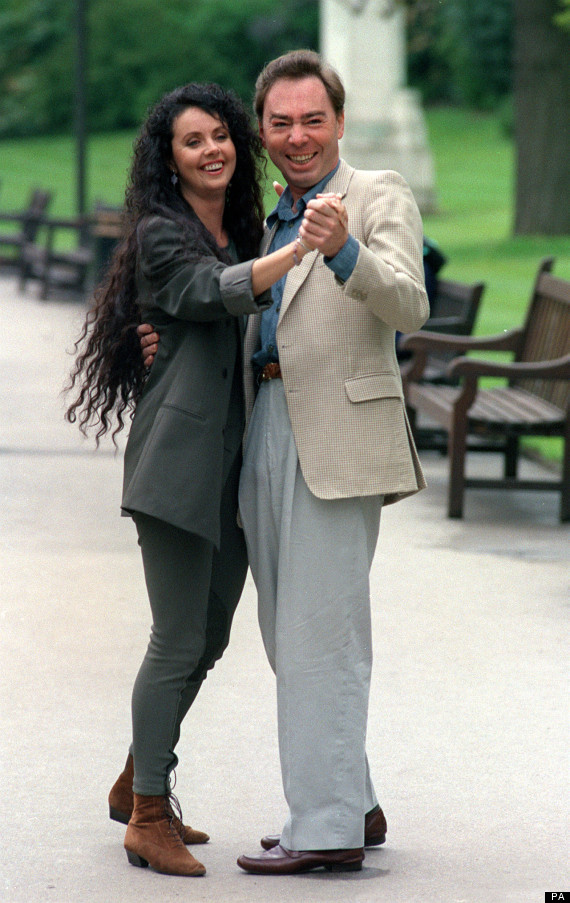 Sarah Brightman is famously friendly with her former husband, Lord Andrew Lloyd Webber
It is more than 20 years since Brightman performed in musical theatre, having made her debut in Cats in 1981, where she met and married its composer Andrew Lloyd Webber, and went on to star in Broadway in the stratospherically successful Phantom of the Opera - whose London version became the biggest-selling cast album of all time.
After her split with Lloyd Webber and musical theatre, she found a new level of fame as a "classical crossover" artist, a phrase she can't stand, thought it's a genre she is credited with inventing.
Since then, the idea of popularising the classics has been exploited to the max, from semi-clad violinists and Simon Cowell-produced Il Divo to TV reality shows that turn non-singing celebrities into warbling performers.
Brightman is not overjoyed at being considered the creator of this musical monster. "Just because Pavarotti, me and Bocelli were the first ones to walk through that classical crossover door, you can't blame us for everything that followed," she laughs.
But she has undoubtedly helped to bring classical music - and in particular opera, which has traditionally been considered elitist and inaccessible - to wider, more mainstream audiences. It's something that First Night also hopes to do.
"The producer [Stephen Evans] has an amazing track record of taking so-called 'elitist' material - in this case Shakespeare's plays - and bringing them very successfully to a cinema audience," she comments. "This is their goal with classical music in First Night and, having been part of this wonderful film, I'm confident they've done just that."
The highlight of Brightman's career so far, she says, was performing at New York's Metropolitan Opera House. And her future ambition? "To be invited back." But films are her new passion. She recently set up her own production company, Instinct Films, whose first release will, she says, be a "dark, emotional drama - never the easiest."
"I love the intimacy of making movies. The focus is deeper and much more intense than musical theatre," says Brightman, who also fancies trying her hand at directing. "I've always been involved with all aspects of my careers. Being behind the camera seems as natural as in front."
Just as long as you remember the boundaries, which is not something that the frisky characters in First Night are prone to do.
First Night is available on DVD now. Watch the trailer below...