Type 'Sexy Little Geisha' into the Victoria's Secret search engine and no results are thrown up -- and that's because the lingerie company has pulled their latest Go East collection.
Race and pop culture blog Racialicious criticised the underwear retailer's controversial new line for appropriating, sexualising and degrading Asian culture for Western consumption.
Since then, the US-based underwear retailer, who opened their first flagship store two months ago in the UK, has pulled the products from its online shop.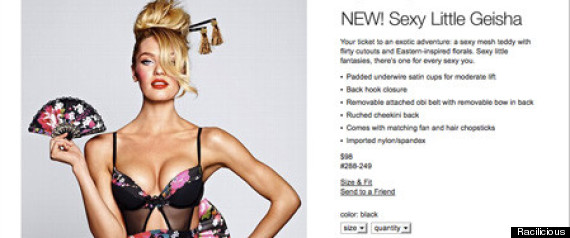 Go East teddy promises an exotic adventure
The Sexy Little Geisha outfit contains a sexy mesh teddy with flirty cutouts and Eastern-inspired florals that promises an "exotic adventure".
It also includes a matching removable obi belt, fan and chopsticks -- all for a mere 98 dollars.
Victoria's Secret has yet to comment on the decision to stop selling the line.
The Racialicious blog also recalls a previous campaign where 'ethnic' models were controversially labelled 'wild things' and painted with tribal stripes.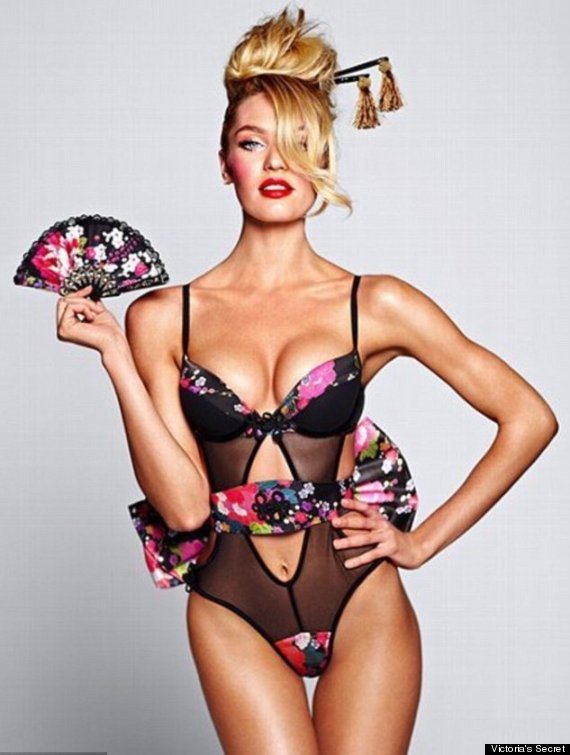 LIKE HUFFPOST UK LIFESTYLE ON FACEBOOK | FOLLOW US ON TWITTER
100 Controversial Adverts
SEE ALSO: