She silenced critics of her recent weight gain by posing in her underwear and now Lady Gaga's legion of "little monsters" have followed suit by joining her "body revolution".
The singer encouraged her fans to celebrate their perceived flaws with a page on her Little Monsters site entitled "A Body Revolution 2013."
She wrote: "My mother and I created the BORN THIS WAY FOUNDATION for one reason: To inspire bravery.
Scroll down for a gallery of images from Lady Gaga's Body Revolution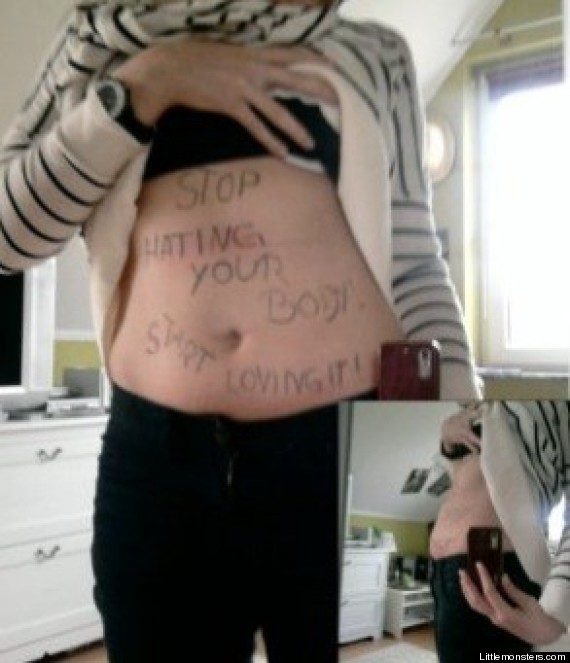 A 'little monster' makes her case
"This profile is an extension of that dream. Be brave and celebrate from us with your 'perceived flaws', as society tells us.
"Make our flaws famous and thus redefine the heinous."
Under the pictures of herself in yellow underwear, Gaga posted the stark explanation: "Bulimia and anorexia since I was 15."
The caption on a second picture reads: "But today I join the BODY REVOLUTION", with a third adding: "to inspire bravery." The final picture reads: "and BREED some M$therf*cking COMPASSION."
Thousands of fans have taken heed of her battle cry and are posting pictures of their "imperfections" with explanatory captions.
Among their "flaws" are missing teeth, missing limbs, stretch marks, evidence of eating disorders, and cancer scars.
Lady Gaga had been on the receiving end of fat jibes after she appeared on stage in Amsterdam last week looking a little curvier than usual.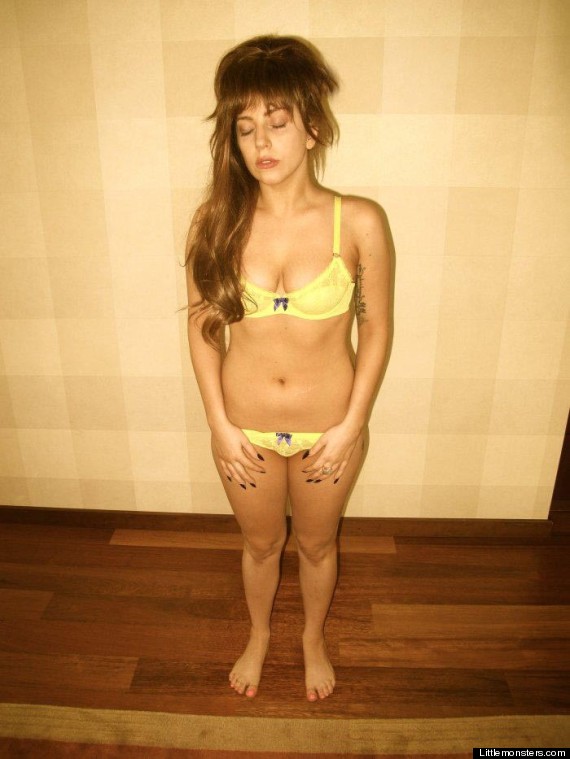 "Bulimia and anorexia since I was 15"
Gaga then took to Twitter to thank her fans for their support but referred to the rest of society as 'ugly'.
She issued an official statement on GagaDaily.com thanking fans for their support and revealing that her boyfriend, Taylor Kinney, prefers her curvy.