As photographic subjects go, teenagers have the best and worst of qualities: naive beauty, freedom, recklessness; crippling insecurities and acne.
In front of Ewen Spencer's lens, it becomes an explosive mix. The photographer has been taking photos of teens ever since being at university, and shot to fame after capturing scenes for riotous Channel 4 drama Skins.
His latest exhibition, England's Dreaming, compiles images of youth and street culture over a 15 year span, including his time working on Skins and with music acts like The Streets.
But it is his photography from the front line of genuine youth culture that are the most striking. The rituals of sex and socialising are prominent, with Spencer's images seeming to be captured by an invisible voyeur.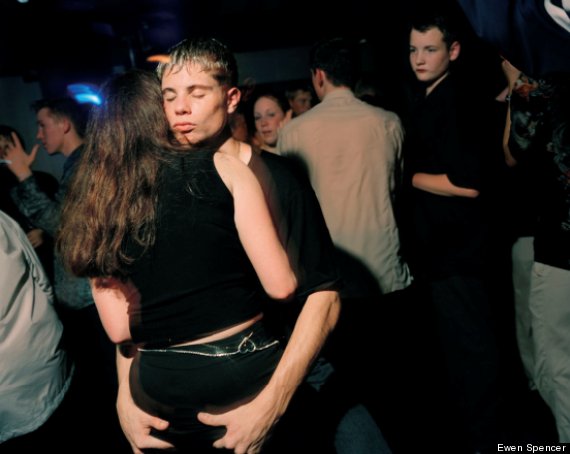 Teenage Kicks: Spencer's career started in nightclubs
Speaking to HuffPost UK, Spencer says the project has taught him a lot about today's young people. Endlessly searching for "something that is honest", his career is rooted in the Northern Soul scene, which had been his passion since his teens.
"I was directly involved in the scene and knew plenty of people and we all shared a love for the music, the way we looked and the dancing. It made for a great project," he explains.
"Ultimately the work was about my own experiences and how I felt about the music, the people and the environments we all met up in."
Now, Spencer believes, such subcultures aren't as apparent.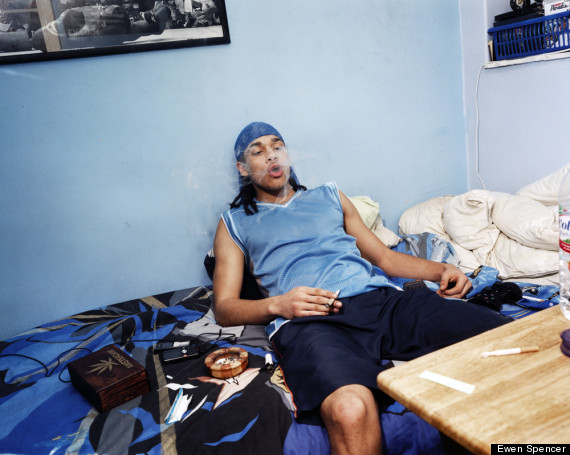 Spencer says he has learned a lot about young people through photographing them
"I've learned that in recent times young people in the UK have been given a lot of power and to take it back from this generation is nigh on impossible."
"When so much power is given, there is little room for any kind of subculture to develop. It could be why we may not see another subculture as powerfully defining as Grime for a while."
Youth may not be as tribal today, but they've still got strong ideas on their position. Spencer says it's something that's integral to the power of a photograph.
"I appreciate someone having a point of view. Without an opinion your images can be redundant."
What do you think - do these images fairly represent a generation?
England's Dreaming is on at the White Cloth Gallery, Leeds, until 22 November