If you're getting withdrawal symptoms from seeing Tom Daley in his tiny trunks since the Olympics came to a close then we're about to make your day.
The diving champ has posted a video online of him enjoying a family holiday to Spain and it didn't take him long to slip into a pair of Speedos for a splash in the pool.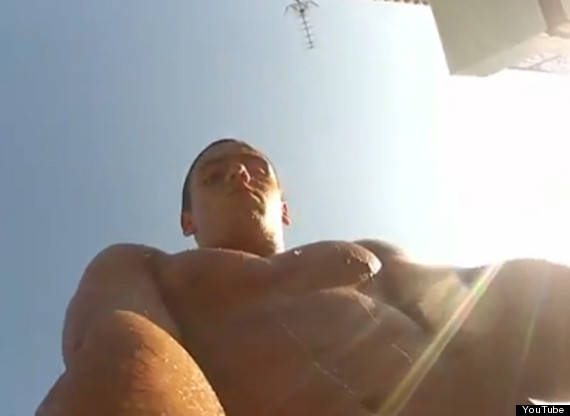 The 18-year-old bronze medalist can be seen giving diving lessons to some of his young relatives and also includes footage filmed back in the UK of him jet skiing and wakeboarding with his mates.
Honestly, we're surprised that boy hasn't developed gills.
Click above to watch the video...
> IN PICS: MORE TOM THAN YOU CAN SHAKE A WET TOWEL AT
Tom Daley Picture Special