Adele has confirmed what might just be the worst-kept secret in entertainment right now, by tweeting an image of the Skyfall sheet music.
The Someone Like You singer, who last used Twitter in August, sent out the following picture to her nearly 10m followers: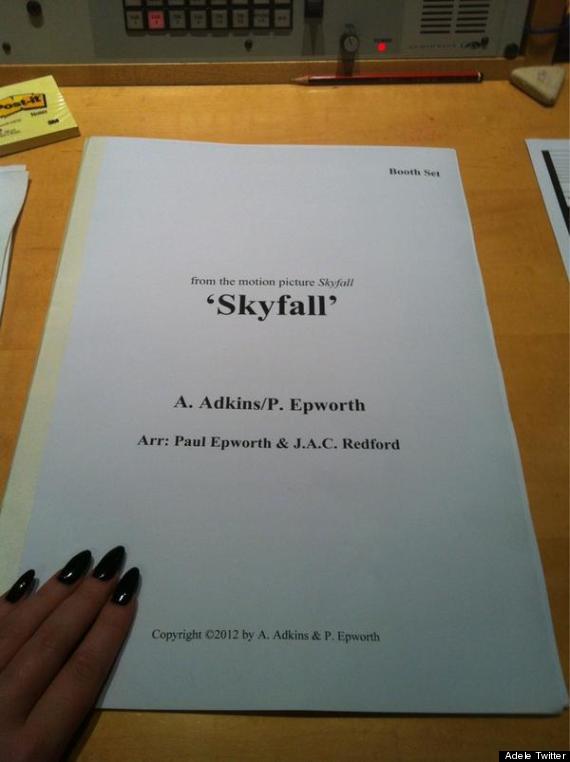 Adele first hinted that she'd been offered the chance to sing the new 007 song in a chat with Jonathan Ross last year and suspicions mounted when she was spotted earlier this month visiting Abbey Road studios, where the soundtrack is being put together.
Showbiz 411 previously reported that they had heard part of the track, which they said would be launched in the first week of October.
It said the chorus contained the lyrics: "Let the sky fall/Let it crumble/We will stand tall/And face it all/together."
The song begins with a piano solo, followed by the lines: "This is the end/Hold your breath and count to ten/Feel the Earth move and then/Hear my heart burst again", the website said.
The world premiere of Skyfall, starring Daniel Craig, Dame Judi Dench and Javier Bardem, takes place in London on 23 October.