Modern Family is on a wave.
The same-but-different sitcom, built around three generations of one family, has just won another clutch of Emmy statuettes - including Best Comedy Series, Best Supporting Actor and Actress - to add to its haul of Awards.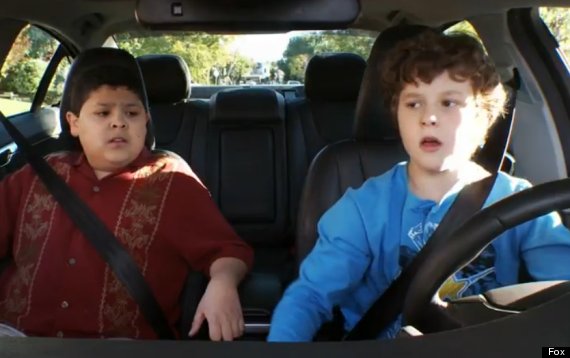 Driving lessons - always such a pleasure, especially when you're teaching a family member
For the uninitiated, Jay Pritchett (O'Neill) is married to the much younger Gloria (Vergara), Jay's daughter Claire (Julie Bowen) is married to "cool dad" Phil (Ty Burrell), while Jay's son (Jesse Tyler-Ferguson) is a gay lawyer who has an adopted Vietnamese daughter with his partner Cameron (Eric Stonestreet).
Sofia Vergara and Ed O'Neill are the two biggest names of the show, but the other actors have all got their own followings, with Eric Stonestreet even recently having the honour of denying a romance with Charlize Theron.
Series 3 is now available on DVD... and we have an exclusive clip here on HuffPost UK of one of the DVD extras - behind the scenes for 'Driving Lessons' - self-explanatory.
Modern Family Season 3 is now available on DVD, with lots of other extras.