Broadcaster Paul Gambaccini has claimed Sir Jimmy Savile used his charity fundraising work as a lever to prevent his private life being exposed.
He spoke ahead of a TV documentary being screened this week which alleges the late Sir Jimmy sexually abused schoolgirls during his many years of stardom.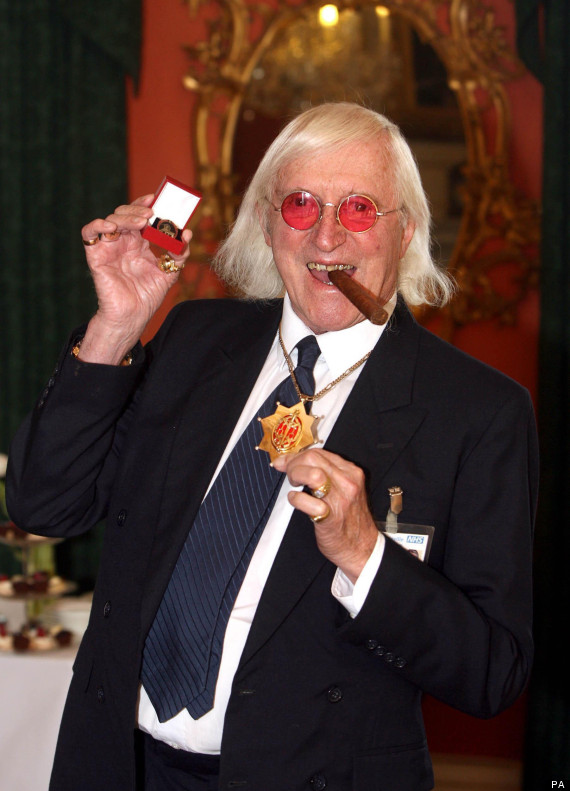 Sir Jimmy Savile - raised millions for charity, but did he use this altruism to mask his private life?
Gambaccini said his former Radio 1 colleague played tabloid newspapers "like a Stradivarius" to keep any allegations of impropriety quiet.
Exposure: The Other Side Of Jimmy Savile, is due to be screened on Wednesday and details claims from women dating to the 1970s that he had abused girls in his Rolls-Royce and at BBC Television Centre.
But members of the Jim'll Fix It star's family and friends have expressed their disgust that the allegations are being made when the presenter, who died on October 29 last year aged 84, is no longer around to defend himself.
Roger Foster, Sir Jimmy's nephew, said his family was "disgusted and disappointed" by the programme.
Gambaccini, speaking on ITV1's Daybreak this morning, said he had been "waiting 30 years" for such stories to come out. He said Sir Jimmy was "about to be exposed" by one newspaper, but to prevent its publication he gave an interview to a rival tabloid which had the effect of stopping the negative piece.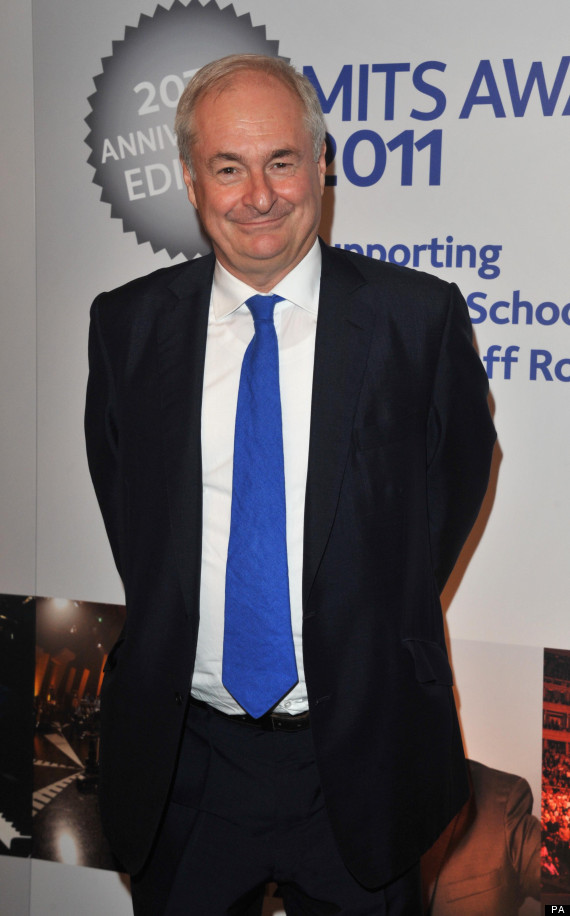 Paul Gambaccini told ITV1's Daybreak he'd been waiting 30 years for the stories to come out
Gambaccini went on: "On another occasion, and this cuts to the chase of the whole matter, he was called and he said, 'Well, you could run that story, but if you do there goes the funds that come in to Stoke Mandeville - do you want to be responsible for the drying up of the charity donations?' And they backed down."
Sir Jimmy had raised millions of pounds over the years for his pet cause, Stoke Mandeville Hospital.
Gambaccini added: "It comes out when he's dead because Jimmy Savile had an imperial personality in show business, I'm not talking about personal life. You just didn't mess with Jim. He was the governor, because after all he had been the first great club DJ, he had been the originator of Top Of The Pops presentation, and you just let him have his turf.
SEE ALSO:
"And none of us were interested in going there because he was away from us. At social occasions we would all be together, but Jim would not be and he had his own life."
Sir Jimmy's nephew Mr Foster, from Goole, East Yorkshire, said he was not only concerned for Sir Jimmy's reputation, but also for the damage the allegations could do to his charities.
"The guy hasn't been dead for a year yet and they're bringing these stories out. It could affect his legacy, his charity work,
everything. I'm very sad and disgusted," he said.
"I just don't understand the motives behind this. I just think it's very, very sad you can say these things after someone's died and the law says you can't defend yourself when you're dead."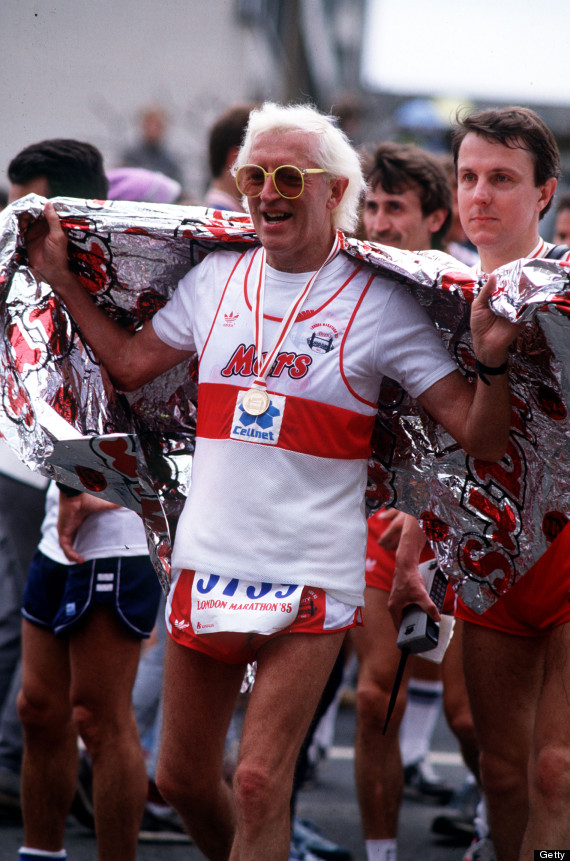 Sir Jimmy Savile raised millions of pounds for Stoke Mandeville and other charities with his tireless efforts
A spokesman for ITV defended its programme, saying: "This documentary is the result of an in-depth investigation into long-standing allegations of serious and widespread sexual misconduct by Sir Jimmy Savile. Because of the very serious nature of the claims made by several interviewees in relation to this, particular care and consideration was of course given to the decision to produce and broadcast this programme.
"The programme takes full account of the fact that Sir Jimmy is not here to defend himself against these claims."
ITV said the programme, presented by former detective Mark Williams-Thomas, features contributions from several women who claim that Sir Jimmy was a sexual predator who sexually assaulted them while they were under-age.
One woman alleges that she was raped by the DJ and another says she was asked to perform a sex act on him.
ITV said one of the contributors explained how she was too frightened to speak out while Sir Jimmy was alive.
They said the programme will allege the broadcaster preyed on teenagers whom he invited to appear on his TV shows.
One woman tells the programme how she met Sir Jimmy at a school in Surrey in 1974 when she was 14 and he assaulted her in his caravan which was parked in the school grounds.
ChildLine founder Esther Rantzen, who worked for the BBC during the 1970s, told the programme that she now believes Sir Jimmy sexually abused under-age girls, after seeing the fresh evidence from their interviews.
"We all blocked our ears to the gossip," she said.
"We made him into the Jimmy Savile who was untouchable, who nobody could criticise. Jim'll Fix It was for children. He was a sort of God-like figure. Everybody knew of the good that Jimmy did and what he did for children. And these children were powerless," she said.
The programme makers said they will also air a 2009 recording of Sir Jimmy talking in support of Gary Glitter. Real name Paul Gadd, Glitter was jailed for four months in the UK in 1999 for downloading child porn and later jailed for child sex offences in Vietnam.
The programme records Sir Jimmy as saying: "Now Gary, all he did was to take his computer into PC World to get it repaired. They went into the hard drive, saw all these dodgy pictures and told the police and the police then 'Oh we've got a famous person ... Oh my goodness, yeah we'll have them'."
Read more on Sir Jimmy Savile's defence of Gary Glitter here...
The BBC responded to reports that inappropriate behaviour by Sir Jimmy was an "open secret" at the corporation by saying it found no evidence of any misconduct by the broadcaster.
"The BBC has conducted extensive searches of its files to establish whether there is any record of misconduct or allegations of misconduct by Sir Jimmy Savile during his time at the BBC. No such evidence has been found," it said in a statement.