When a law was recently passed in Russia to prevent displays of public affection between LBTQI couples across eight major cities, one website decided to take action.
Colta.ru, a Russian arts and culture website, used social media networks to ask for gay, lesbian, bisexual and transgender couples to take part in a photography project to rebel against the new law.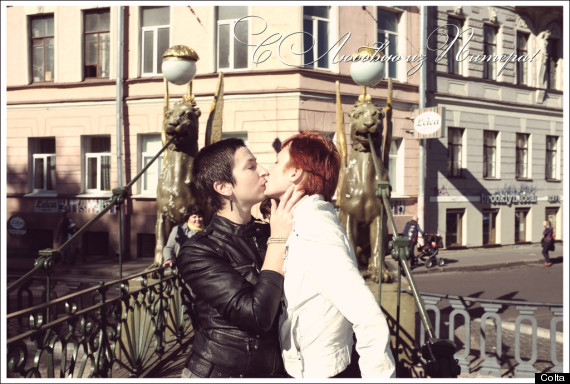 A kissing couple take a stance in St Petersburg
SEE ALSO: BLOG: Russia's Ban On 'Homosexual Propaganda'
With Love From St. Petersburg resulted in a series of tourist postcard-style shots of LGBTQI couples publicly showing their affection by kissing and cuddling in front of some of the city's most famous landmarks.
SEE ALSO: 150 Years Of Lesbians
We've got some of the photos in a gallery below, what do you think - is this a good way to rebel against the law?