Rylan Clark may not be as contorted in these shots as we're used to seeing him, but these pictures prove he's no stranger to the cameras.
Long before he hit the floor in paroxysms of shock, weeping with happiness that Nicole Scherzinger had put him through to the final of this year's X Factor, Rylan was cutting a far more composed - and blonde - dash alongside Katie Price.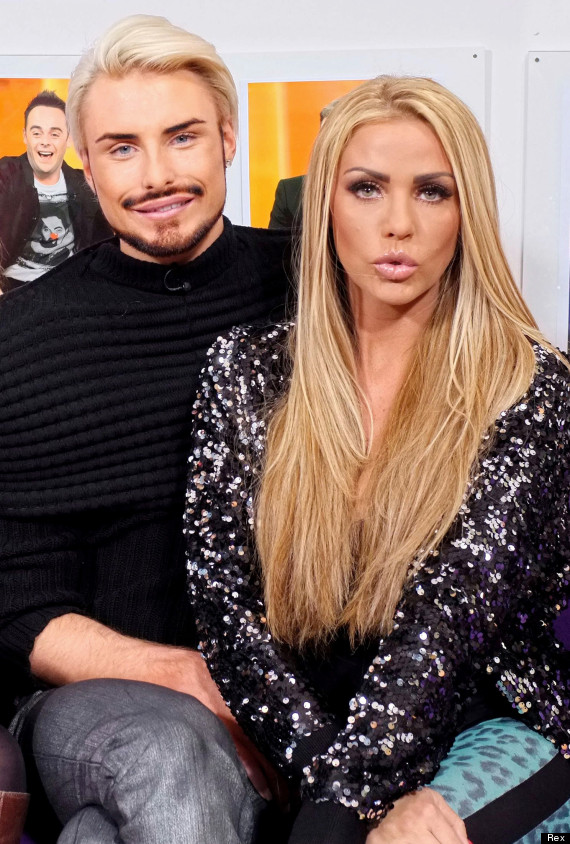 Rylan Clark is used to the cameras - seen here with Katie Price during the reality show that, had he won, would have meant he got to be managed by the glamour model
The occasion was last year's reality show ,Sky Living's Signed By Katie Price, from which he emerged as the Winning Male, and overall series Runner-Up to Amy Willerton.
In his website profile on StarNow, Rylan revealed...
My name is Rylan and i currently live just outside of London in Essex, Mostly recognised as The Winning Male in Sky Living Series Signed By Katie Price. Im primarily a singer, and was part of spanish boyband 4bidden up until jan 2010, Part time model since 16, Check me out, Cheers guys x
Rylan Clark wasn't looking quite as composed when he appeared on X Factor this weekend...
Here are the X Factor finalists - they might be able to match him vocally, but when it comes to posing, it's evident Rylan's got it in the bag...